Kaplan and Princeton Review are two of the leading companies when it comes to providing educational services. However, you might be wondering which among them is better.
It all depends on what kind of service you need, your budget, your study style, and the test you're preparing for.
This guide will give you a more detailed view of Kaplan vs Princeton Review about how these two education giants differ from each other to help you make the right choice.
Kaplan or Princeton Review: A General Overview
One of the common questions asked by prospective clients is better, Kaplan or Princeton Review?
Kaplan

One of the biggest test prep companies.
More than 70 years of experience helping students from all over the world.
It has test prep courses for almost all possible entry exams.
Kaptest, Incorporated is one of the leading providers of educational services such as training, certifications, test prep, and many more.
The company was founded by Stanley Kaplan in 1938. The company started small, by tutoring New York State Regents Exam students until it slowly grew and expanded to other countries.
Today, Kaptest offers a variety of educational services such as test preparation, higher education, corporate training, support services, educational resources, and a lot more.
If you are looking for even more different course, check
Princeton Review vs Kaplan GRE
on our website. Customers of this platform are pleased about their courses.
Princeton Review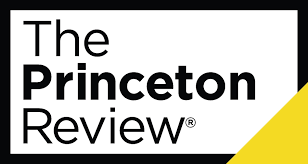 More than 4000 tutors.
More than 40 years of experience.
Apart from test prep courses, they can also help you with college admission.
On the other hand, Princeton Review is a company offering
college admission services
such as test preparation, online courses, tutoring, admissions resources, and books. Founded by John Katzman and Adam Robinson in 1981, this company started by providing SAT preparation services to a few students in New York.
Now, it has grown into more than 4,000 tutors and teachers and expanded across 14 more countries all over the globe.
Both Kaplan and Princeton Review are great in their field of expertise and are trusted by students worldwide. However, some clients can attest that Kaplan and Princeton differ in the quality of service they provide depending on the type of test you are preparing for.
Kaplan vs Princeton Review: GMAT
The Graduate Management Admission Test or GMAT is an assessment exam for applicants in graduate management programs. It requires extensive preparation to get a good score. That's why takers enroll in a GMAT prep course before taking it.
Two companies are well known when it comes to GMAT prep courses: Kaplan vs. Princeton Review GMAT.
Although they have lots of features in common, Kaptest is known to be better when it comes to GMAT prep, which comes with a price. The start-off price for the Kaplan GMAT course is $799, while only $499 for Princeton Review.
Another great comparison made by our team is Kaplan vs. Manhattan GMAT; check it out to have more alternatives to choose from.
Kaptest is pricier than Princeton's GMAT prep, but it is worth it with unique additional features such as the Kaplan Official Test Day Experience.
The table below summarizes the differences between Kaplan vs. Princeton GMAT in more detail.
Feature
Kaplan
Princeton Review
Price
Live/Self-Paced Online Course – $599

In-Person Course – $1590

Private Tutoring – $2230

Self-Paced – $499

Live Online – $1299

In-Person – $1199

Books
2 Textbooks plus submission guides
All online GMAT books
Practice Questions
900 test questions, nine practice exams
800 practice questions, ten practice exams
Flashcards
Print flashcards plus the app
500 Print Flashcards
Course Formats
Live or Self-Paced Online Course, In-Person Course, Private Tutoring.
Self-Paced, Live Online, In-Person Course.
Video Lectures
Interactive video lessons
Adaptive video lessons
Retake Options
Full refund available for unsatisfied clients or repeat course for free.
Full refund available for unsatisfied clients or repeat course for free.
Additional Services: Kaplan vs Princeton Review
Aside from providing educational services, clients also compare Kaplan vs Princeton in the additional services they offer.
These two companies are well known for their educational resources and non-educational services such as professional training.
Here is a quick comparison between Princeton vs Kaplan in the additional services they offer.
Kaptest is well known and active across many countries all over the globe, making them one of the leading providers of educational services.
Aside from that, they also provide corporate training and development to improve its performance, especially its employees. With their global recruitment system, they can also increase a university's number of international students.
Kaptest also proves top-quality exam prep courses, whether it is for licensure or admission purposes. And Princeton Review counselors can also help with college admissions.
Aside from providing quality test prep for students and professionals, Princeton Review is also well known for its educational resources such as textbooks and test prep books. Read more in the Princeton Review reviews on our blog.
They also help students find their target schools through their admissions counseling services. You'll get to know which schools are a perfect fit for you financially, academically, and socially.
Conclusion
With the detailed comparison above, it could be seen that Kaptest and Princeton Review are almost at par with each other in terms of the educational services they offer.
However, some students may prefer Princeton Review as a better choice than Kaptest or the other way around based on their experience. Lots of students prefer Princeton Review because of the additional educational resources and materials they provide.
On the other hand, other students pick Kaptest because of its affordability, especially in its prep courses. Keep in mind that each of them has its pros and cons, making them unique from each other.
To choose the right company that suits you, be sure to determine your learning goals, study style, budget, and even your learning needs to pick the company that could provide all of these factors. That way, you can get the most from your investment, especially when you're preparing for a test.