Having to apply to graduate school, you'll likely have to take the GMAT or GRE. Both exams have their differences but share some similarities as well.
Let's compare the GMATs vs GRE, helping you decide which exam is the best suited for you.


What is the Difference Between GRE and GMAT?
Graduate schools require you to sit for exams to judge your skills. This is where the GMAT vs GRE argument comes into play. Depending on what type of graduate school you're applying to, the exam you're going to sit for would differ. So, what's the GMAT and GRE difference?
If you're planning on going to business school, you can sit the GRE or GMAT, and they are both accepted.
Outside of business school, GMAT scores are not accepted. If you're applying to any other type of graduate program, the GRE is fine, however.
Now, how do you decide if you want to sit the GRE or GMAT for business school? Certain business programs prefer the GMAT over its counterpart and only recently started accepting GRE scores. This should influence your decision over the two, and so should the price to sit the exams. As of now, sitting in the GRE is cheaper to register for.
One of the main differences between GMAT and GRE is the type of questions you'll be answering. The GMAT consists of a 30-minute analytical section that includes one essay and a 30-minute reasoning task, a 62-minute quantitative section, and a 65-minute verbal task.
On the other hand, the Graduate Record Examinations include a 60-minute analytical section with two essays instead of one, two 30-minute verbal reasoning tasks, two 35-minute quantitative reasoning sections, and a 30-35-minute additional section that can either be math or verbal related.
The questions from both papers are done through the computer, but the GRE lets you sit for a written version in certain parts of the world. Another major difference between the GMAT and GRE is that the GMAT's questions are adaptive by section while the Graduate Record Examination is a fully adaptive test.
Keep reading to find out more. You can always check our Magoosh GRE prep review, Magoosh GMAT course review and PrepScholar GRE review.
When Can You Sit for The GRE and GMAT?
They are both popular exams so that you can sit them almost any day of the week. Depending on the center you're sitting them from, this may change, however.

When comparing the GMAT vs GRE, you can register for the GMAT 6 months before your due date, even the night before. You can register for the GRE similarly. But when is the best time to sit for the two? It's recommended that you do so 2-4 months before your applications are due. This gives you enough time to re-sit and submits your results.
If you need to redo your exams, you'll have to wait a bit. Both the GRE and GMAT have a mandatory wait period between each take, and as you can guess, this period defers between the two.
You'll have to wait 16 days before you re-sit the GMAT. In terms of the GRE, you'll have to wait 21 days. When you're wondering should I take the GMAT or GRE, know that the results from both tests only last for 5 years.
Which is Easier GMAT vs GRE?
When deciding is GMAT or GRE easier, a lot of things are taken into consideration.
The GMAT is the gold standard when it comes to business school. That's why the exam is quite analytical and has many quantitative sections and tables to analyze.
The GRE is sat by many graduate programs, especially the humanities, which is why it's more qualitative.
The GRE is notoriously harder for non-native English speakers, though. This is as it has a more difficult vocabulary. It's unilaterally agreed that the exam's verbal section is the hardest of the two.
In terms of their math sections, the GMAT is more difficult. However, if you're a person who loves problem-solving, you'll be one of the many that say the exam is easier.
To fully answer is the GMAT or GRE easier, test anxiety must be considered as well.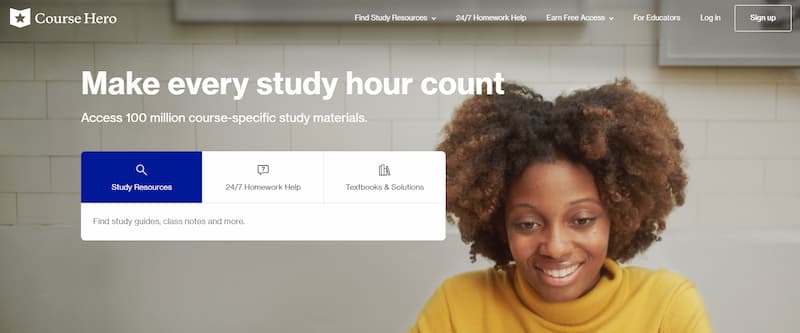 The GMAT is structured in a way that does not allow you to skip questions. You have to answer everything one at a time, which can be headbanging if you're met with a difficult question.
The GRE is not formatted this way, letting you skip and come back to problems.
As you'll be focusing on one question at a time, the GMAT could be harder as you'll spend more time on answers, not finishing your paper as well.
Speaking of anxiety, practice exams make tests easier, which is why there are 6 official practice papers for the GMAT, while there are only 5 if you choose to sit the GRE.
Another common question is, "which is harder GRE or LSAT?". Find an answer in our complete guide on this topic.
Who Accepts GMAT and GRE Scores?
If you remember, you'd know that in the GRE vs GMAT MBA argument, GMAT scores are the gold standard when applying to business schools.
The GMAT paper is extremely quantitative and has been used by business schools to judge candidates for a very long time. Although countless MBA programs accept GRE scores, some don't, while others accept, but prefer GMAT candidates over GRE ones.
Overall, whatever business program you're interested in will accept your GMAT scores.
However, you can't use it to apply to any other school. This is where the GRE has an edge. As mentioned earlier, it's an entrance exam for all.
In case you're wondering which business schools accept GRE scores, we've created a list. There are thousands, but here are a few:
Purdue University-Main Campus;
London Business School;
University of Indianapolis;
University of Manchester;
Tulane University;
New York University;
Leeds University;
Dowling College;
Le Moyne College;
University of Reading;
Hofstra University;
University of New Orleans;
The University of Cambridge;
Long Island University Post;
University of Chicago-Booth School of Business;
University of Louisiana Monroe;
Purdue University Calumet;
Marist College;
Oxford University;
University of Evansville (EMBA Program);
Medaille College;
The University of Kent;
Oakland City University;
Fordham University;
The University of Warwick;
University of Notre Dame;
LIM College;
Long Island University Brooklyn.
Price Difference Between the GRE & GMAT
Globally, the GMAT only costs $250 to sit for. When compared to other entrance exams, this is not bad at all. Meanwhile, the GRE costs $45 less.
Certainly, the price difference between the two is not that big. However, it can be when you consider re-sits. If you re-sit both exams 5 times this year, you'll end up paying $1250 for the GMAT but only $1025 for the GRE.
Which Strengths are Both Exams Played to?
We've established which of the two is easier. However, discussing which strengths they play to may help you make a decision.
Well, what are your strengths? If you're someone who struggles with arithmetic, stay away from the GMAT. You won't be able to use a calculator, unlike the GRE. Not just this, when GMAT math vs GRE math is compared, you'll find that the GMAT's math section is harder overall.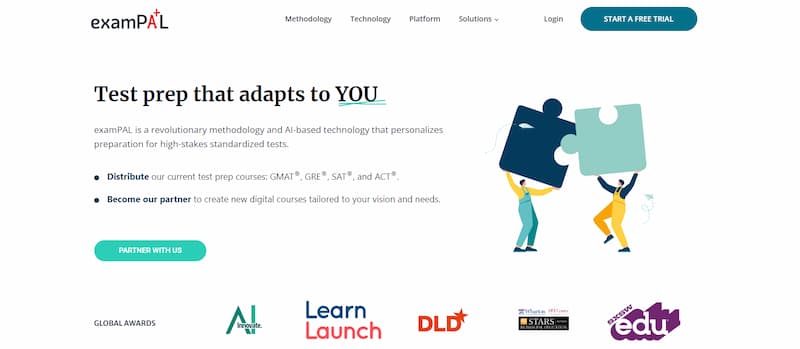 In terms of the GRE, it consists of 2 essays instead of 1, so you need to be a more creative person, but more importantly, someone who enjoys writing.
Let's not forget that its verbal section is harder, so you need to be an excellent English speaker. The GRE GMAT testing is different as well.
If you're someone who thrives under pressure, the latter may be the best fit. After all, you won't be able to skip hard questions.
Which Exam is More Recognized for Scholarships in the USA?
The entrance exam you choose plays a major role when applying for scholarships in the states.
As we established, both GRE and GMAT can be used to enter business schools. However, if you're set on getting a scholarship to an MBA program, the GMAT is the better choice. It is the most recognized, after all.
Of course, you can't get in with just your GMAT score, and you'll need great IELTS/TOEFL scores and an excellent CV too.
If you want a scholarship for a graduate program in the states that's not business-related, the GRE is your go-to. It's especially great if you're looking to join a humanities program.
Universities in the States are known to be very cut-throat. This is especially true for their most acclaimed institutions, like Harvard, Stanford, Princeton, and MIT. To ensure you get a scholarship, you'll need to do a lot of prep, which we will help you with below.
What are the GMAT vs GRE Sign Up Dates 2021-2022?
The two exams are very popular, so if you want to take the GRE or GMAT, you can sit them almost any day of the week. There are thousands of exam dates throughout the year. However, each has application deadlines depending on where you live.
Due to the COVID-19 outbreak, exams have halted. You must speak to exam centers if you're interested in sitting the GRE or GMAT.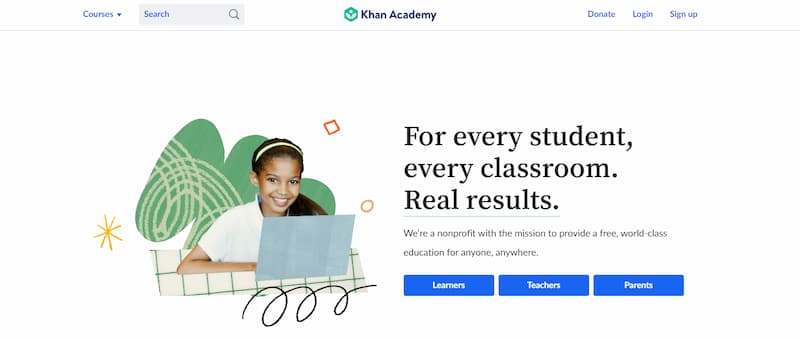 What is the Best Prep for the GMAT?
Remember how we said you should sit for the two 3-4 months before your applications are due? Well, you need to start studying at least 6 months in advance. Although you can register and sit for the Graduate Management Admission Test the following week or even day, months of preparation are needed.
Many companies can help you with the GMAT prep. Check our list of the top online GMAT prep courses available online to pick a top company.
We discussed the skills that are primarily tested in the GMAT. If you're not confident in them, don't be shy to take 8 months to a year for prep.
Your prep should include you studying one section at a time. Once this is done, review and refine your basic math skills. You also need to do as many practice papers as possible. Time management is key when sitting for the GMAT, so don't be shy to time yourself and repeat a paper over and over again.
You must replicate exam settings when sitting for your mock exams. Getting used to the one question at a time format is tricky. If you go into it without knowing what you're getting into, you'll be too stressed to finish your paper.
What is the Best Prep for the GRE?
When it comes to the GRE vs. GMAT, the GRE should also be prepped for at least 6 months in advance. You should study 1 section at a time, and this makes the prep much easier. What's important is that you brush up on your vocab. The best way to do this is by reading as much as you can or take one of the best GRE courses online.
Be sure to read diverse texts, and although tedious, jotting down words from dictionaries will be helpful as well.

Of course, you'll have to sit for mock exams too. The GMAT and GRE offer about the same practice papers, but the GRE offers 5 instead of 6. When practicing, ensure that you replicate real exam settings. Thankfully, you don't have to prepare for the stress of not skipping any questions.
It's best if you create a timetable to study. Remember that the best graduate schools expect high scores. Creating a schedule would let you achieve this while still maintaining your social life. Timetables shouldn't be utilized for GRE prep only, but both GRE & GMAT prep.
GMAT or The GRE, Which is Right for You?
With everything mentioned taken into consideration, let's settle on which exam is right for you. For starters, the type of graduate program you'll be joining is a major decision-maker. If it's a business school, the GMAT is your best bet. Although the majority of them accept GRE scores, you need to know if this is safe or not. The MBA may accept GRE scores but prefer the GMAT over them.
When discussing GMAT or GRE, we mentioned that the Graduate Management Admission Test is full of complex, quantitative questions. If you're someone who struggles with harder problem solving, you'll probably want to stay away from it.
If you need assistance with GMAT prep, check TargetTestPrep. Interested? Learn more in the Target Test Prep GMAT review on our blog.

And as we mentioned, someone who is not the best in English probably should not sit for the GRE. Likewise, if you're someone who struggles with anxiety, the Graduate Management Admission Test is probably not for you. You'll find it painstaking not to skip questions.
The GRE is cheaper. So, if you're not a fan of spending extra, the GRE is right up your alley. But at the end of the day, time is money, and the GRE is longer by 10 minutes. The amount of time between retakes should be considered as well.
If you do not want to retake this test and pass it from the first try, ask for help from the Economist. Read more in the Economist GRE prep review here.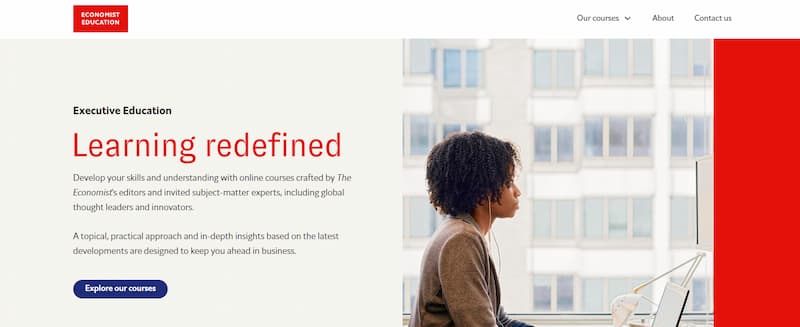 If you are someone who's not confident in sitting the GMAT or GRE, sitting for the GMAT is right for you. After all, you can sit for a second take in 16 days instead of 21.
Conclusion
So, what do you think? The GMAT GRE comparison very much depends on the type of graduate program you're applying to. Whatever exam you pick, it's essential that you prep months in advance.
Hopefully, we answered what is GMAT or GRE, and aided you in your decision between the GRE test vs GMAT.