Resume Mistakes You Should Avoid
Have you seen the dream job advertised and want to apply? Well, you have got to ensure that you have an excellent resume. This is going to let your potential employers know all your strengths and experience so that they can see that you are the right fit.
But not everyone knows what makes a good CV bio. For example, there are a lot of words to avoid in resume and a certain format that is employers like to see. Yet, this is not always something that is taught in school. This means that when it comes around to enquiring about a vacancy, it can be quite difficult to get invited to an interview.
Of course, we want to help everyone write the best bio that is going to show your skills in the best light. In order to do this, we should look at the common resume mistakes that we see all the time. This way, you can avoid them and write the best application.
So, let's have a look at the top resume mistakes you should avoid when you are sending an application for a job.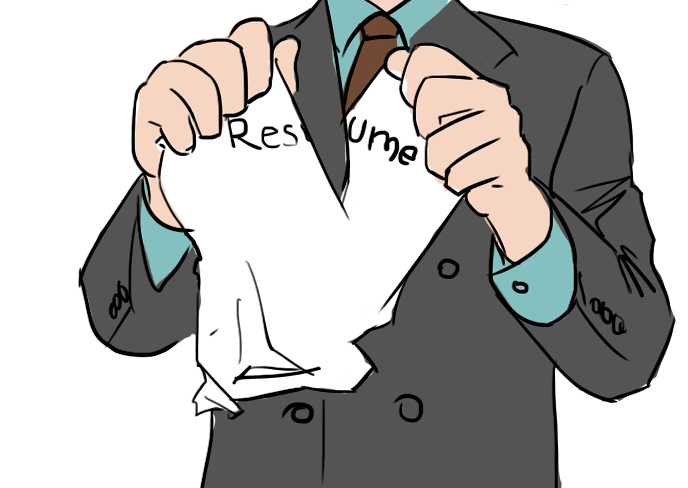 Spelling and Grammar Errors
 Certainly, a prevalent error we see when it comes to applications and resumes is spelling and grammar mistakes. This is normally due to carelessness and not proofreading the document thoroughly. A lot of people spent time on their curriculum vitae and assume that it is done. But the difference between a doing a good vs bad resume is proofing reading. You should check it over a few times before you submit your application to any job. You will be surprised how many mistakes you can make without realising it at the time. In addition, do not forget to use the spell checker on your computer to see if you have made any errors. There are also free grammar checkers online you can use too.
Out-of-Date Contact Details
 In today's world, we are constantly changing phones, as well as moving house more regularly. Of course, this means that another common error we find with resumes is that people forget to update their contact information. You would be surprised just how often this happens and people miss out on interviews simply because the employer cannot contact them. To avoid resume mistakes such as this one, be sure to change your resume when your circumstances change. If you move house or you get a new phone number, make sure that you update your application. The last thing you want to do is lose out on an opportunity of a lifetime simply because you did not look over your application properly.
There is Too Much Information
 There are a lot of people that are guilty of making their resume too long. Of course, you will want to include all the important information about your employment and the skills you possess, but including every single detail is not essential. People are going into too much detail and this means that the employer will get bored. They do not want to know your life story; they only want to know why you are going to be a good candidate for the job.
When we tell people to keep their resumes short and sweet, they often ask do resumes have to be one page. Well, some of the best applications are only one or two pages. This lets your employer look over your information quickly so they are not there all day. So, make sure that you customise each application to the job you are applying for. There is no need to keep in all of the details. Stick to one or two pages of information.
Not Talking About Accomplishments
 When people are writing their resume, they often end up just listing all of their previous jobs and education. Of course, the employer does want to know that you went to university or you worked in a similar role. But more importantly, they want to know what you achieved in that position. While you want to mention some of your duties in these positions, you also want to mention accomplishments that will make you stand out from other candidates. Unfortunately, anyone can go to university; so, you have to show that graduating with a good grade or by specialising in a similar subject makes you different.
A good starting point is thinking about the positions you have had that are going to be similar to the job you are applying for. Then instead of just reciting your job description, think about things that you did that made that company a success. For example, perhaps you made a big sale or you won an award. Be sure not to make the common resume mistakes that have your application overlooked. Employers do not want to know everything you did; they want to know what you achieved.
Having a Generic Resume
 Do you have only one resume that you use for all of your job applications? This is one of the prevalent common resume mistakes that you can make. A lot of people do this because they think that it saves them time and that they can quickly send in an application as soon as they see a new job posting. But this is actually one of the worst things you can do.
You should always try to make your application unique and it should match the job description that you are applying for. This is because a lot of employers scan your document looking for keywords and phrases that make you a good candidate. So, you should set some time aside to look through the job posting and see if any words stand out. From here, you can customise your curriculum vitae so that it also includes these keywords and phrases. While this might take a little more time to apply to jobs, it will give you a better chance of being contacted for an interview. This makes it worth the time and effort. Plus, it makes sure that employers know that you are making the effort too. An application that is generic will not stand out from the crowd and will simply be dismissed.
Not Boasting Enough
Your curriculum vitae is your chance to show off your skills and experience. But a lot of people are being too modest. This is your opportunity to boast about what you have achieved and make your potential employers sit back and take notice. This is the one place where you have got to sell yourself in order to get an interview. So, do not make resume mistakes on your next application. Do not hold back on what you have achieved so far in your career and show your employer why you are the perfect candidate for the job. Of course, this does not mean that you should lie on your application. Always be truthful and if you do not have the skills yet, make sure that you communicate how eager to learn you are and how you can still make a difference in the workplace and for their company.
There you have it; the six most common resume mistakes that you can make. Hopefully, now you know what is required what to keep away from in your next application.
Do you have no time to follow all our tips? We advice you not to waste your time and use high-quality resume writing services. Resume is a very important document so trust us and we'll help you!