At edureviewer.com, we have a dedicated team of experts that perform reviews of top online services. If you are a student or a parent that is looking for help preparing for testing, Test Prep Online is a perfect option.
We understand that preparing for exams can be stressful for many. With this online platform, students of all ages can get the assistance they need. The service offers test simulations and practice material to help students perform their best.
With our Test Prep Online review, you will learn about the different programs and features that are available. Our experts look at the overall quality of the material offered and determine its value.
We also provide details on guarantees offered as well as privacy policies in place. If you need help preparing for a big exam and want to get the best features and top-quality study material, this Test Prep-Online review will explain how to do that. AYPO Review is an independent review site that helps users by giving honest reviews for Estates, Insurance, Tradesmans.
Test Prep Online Features
As a student, testing can be a challenge. Here, you can get professional assistance and get ready for those exams with ease. This platform is designed to help students of all ages, and it provides testing material for Kindergarten students all the way through pre-college.
No matter where you are in your education, the services here can assist you in achieving the best possible scores.
Before choosing an online course platform, consider delving into reviews on Teachable. These can provide insights into the platform's usability, course variety, and overall learning experience.
When using the services, there are different sections that can be selected. Each will provide a list of practice exams and study guides that can be purchased.
With every purchase, customers will have access to materials to help study for exams, simulation tests that replicate what students can expect, study guides broken into sections, and more.
There are four areas that are covered, including:
Gifted Children Tests – These include options like CCAT, NNAT, OLSAT, and CogAT Screening form tests;
Scholl Entrance Exams – Here, you can find CAT4 Cognitive Abilities, Brain Training, SSAT Prep, and ISEE Practice Exam;
Assessment Tests – Make use of helpful guides and practice questions covering MAP, ITBS, STARR, and New York State Math Test;
Graduate Admissions – Includes TEAS, Wonderlic, College prep, CAAT, IE Admission, LNAT, TSA, QTS, and CLEP Math Tests.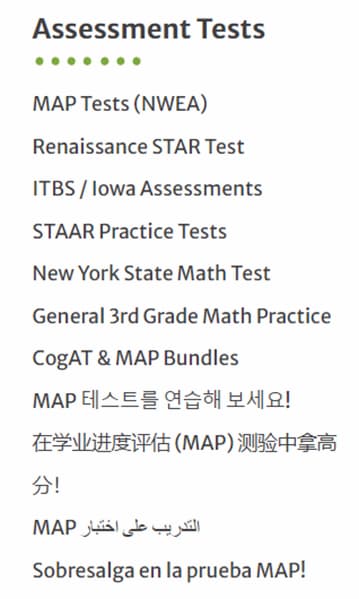 Preparing for important exams does not have to be a struggle. With a variety of practice materials and high-quality exam simulations, students will be able to understand the material and perform at their best.
Get started today and enjoy higher scores on your next important placement or assessment test.
Pricing Options
When you are ready to purchase a plan and move forward with preparation, there is a secure payment process. This site supports major credit cards, including Visa, MasterCard, and Discover.
Customers will also have the option to use PayPal to complete a purchase. All payments will be securely processed through Bluesnap, a trusted payment provider. Your financial details are always stored securely, and the site adheres to a Privacy Policy.

At Test Prep Online there are two options for paying for material. There is a family plan, which comes with a cost of $129. With this, three separate accounts can be created, which is beneficial for households with multiple students.
The membership will be valid for one year and provides access to all material on the website.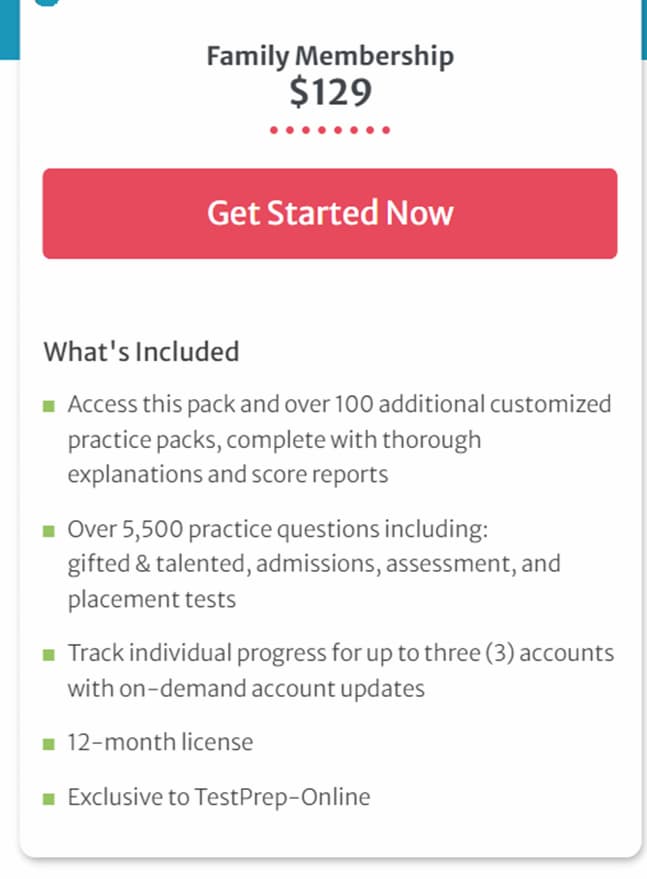 Prep courses can also be purchased as individual study packs. These start at $69 and will increase based on what courses are being selected.
The price includes complete access for one full year in addition to simulations, study guides, detailed scores for progress tracking, and explanations for all questions on the practice exams.
As with any online platform, you may be wary of potential Skillshare scams. It's crucial to look into their user safety measures, payment methods, and customer support quality.
Variety of Content
The wide variety of content and practice material make this one of the best services.
Here, students can select packages by grade or age and will find all of the standardized exams supported. When it comes to preparing for assessment exams, this platform provides unique questions, tutoring, and explanations of all questions.
While you will not find every test supported, the platform does provide a chance to submit a request. You can fill in a form to request practice material for a specific exam that is not listed.
For example, our team was searching for a Test Prep Online EEI review. The EEI test is not listed on the site. If you need to prepare for this exam, you can complete the form, and the support team will take all steps to try to provide proper study material.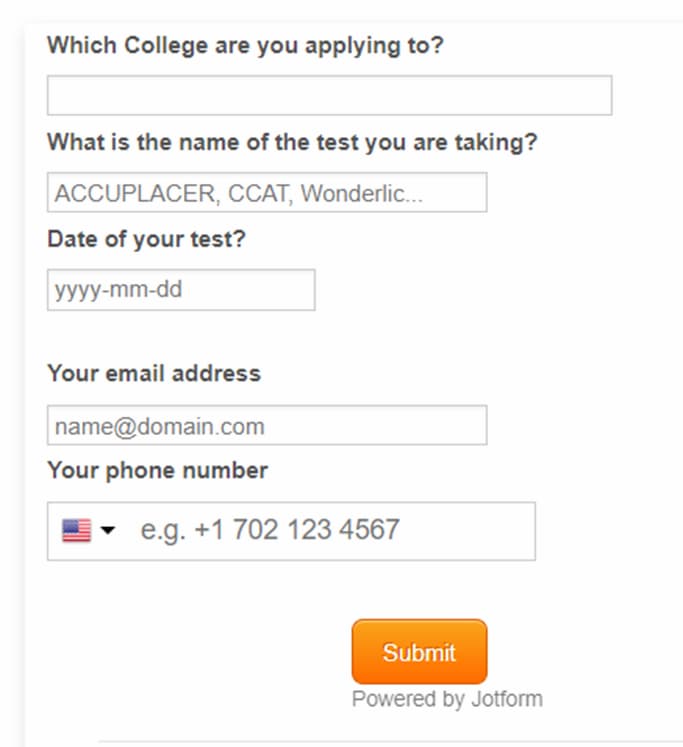 Refund and Money Back Guarantee
Test Prep Online wants all customers to be satisfied with their purchase and experience.
If you are not happy with a purchase that has been made, you can request a refund. The site will take up to 5 days to review this request. Refunds will only be offered in certain situations.
The following criteria must be met to be eligible:
Make use of all materials and complete the exam provided. If any discrepancy is detected between the test and the materials provided, a refund may be offered.
Any technical failure that prevents customers from using the product will result in a refund.
If the product has never been used and customers change their minds, they can request a refund.
How Test Prep Online Stands Out
This platform is quite different from others. It offers tests for all ages and academic levels and provides different practice exams that will fully prepare students for completing an assessment exam.
While the cost is higher than other platforms, you will get access to every practice test offered with a family membership. This site also makes sure to cover material for various tests that are not featured at other sites.
For example, during our Test Prep Online SCAT review, we found there are three different options. Customers can access practice tests for Elementary, Intermediate, and Advanced.
SCAT is a standardized test that is administered by Johns Hopkins. It assesses the verbal and mathematical abilities of gifted children.
The package at Test Prep Online offers over 250 practice questions. This exceeds what is offered at Testing Mom, where only 100 questions are offered.
| | | | |
| --- | --- | --- | --- |
| Platform | Cost | Education Levels | Content |
| Test-Prep Online | $129 Family Membership or $69 per course | Pre-K through 12th | Gifted Children Tests, School Entrance Exams, Assessment Tests, Graduate Admissions |
| Testing Mom | Starts at $8.25/month | Pre-K through 8th grade | Skill-building programs, AABL BSRA, GATE, CCAT tests, and more. |
| Khan Academy | Free | Pre-K through college | Over 20 courses per category |
Check a detailed comparison of Test-Prep Online and Testing Mom on our blog if you want to learn more about these websites and their differences.
Customer Support Services
It is important to have a solid team of support agents available. As a new customer, you may have questions about accessing content. You can easily connect with the support team by phone or email.
There is a simple email form that can be used to submit an inquiry. You can expect a fast response from a trained support team member.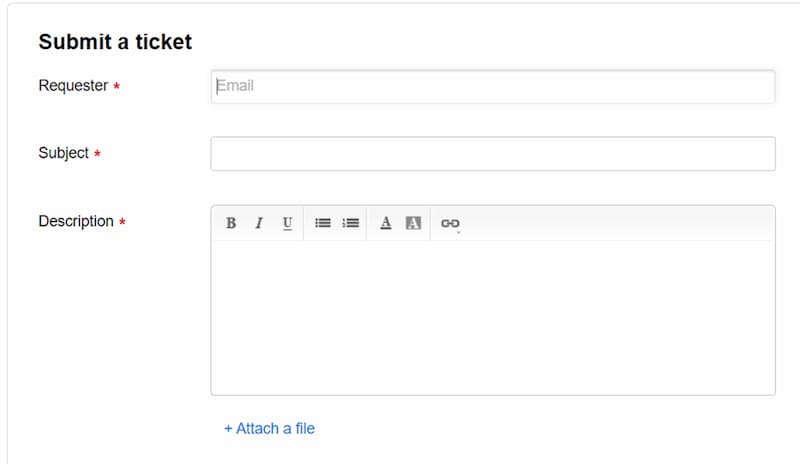 If you prefer to speak with someone directly, you can schedule a phone call with the support team. This can be done on the Contact Us page.
All support team members are highly trained and will offer friendly assistance. They are familiar with the services and packages provided and can guide new customers down the right path.
Student Feedback
With many years in the industry, Test Prep Online has received many positive reviews from past customers. The site is dedicated to providing services that will help with any assessment exam, making it a choice for students of all ages.
Here, you can see some of the great reviews that have been left.

Here, a Test Prep Online SCAT review shows just how valuable this package can be. Many students struggle when preparing for an exam.
As you can see from this customer review, the student completed the SCAT and got top test results.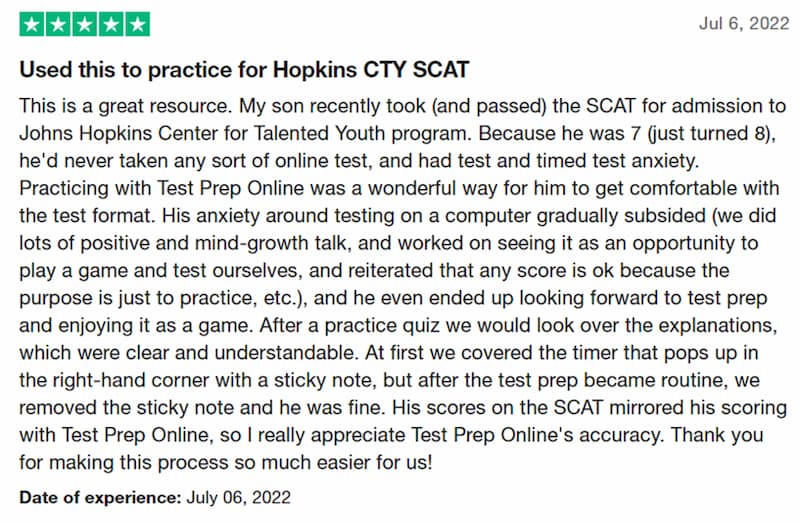 Pros
Professional and responsive customer support services.
Practice exams can be taken multiple times.
Covers testing for all academic levels.
Over 5500 practice questions.
Cons
High cost and plans expire in one year.
Free sample questions only for 1st grade.
Most practice exams and material are geared toward K-6.
Recap: Is Test Prep Online Good?
If you are seeking a reliable platform for preparing for exams, this platform is a recommended choice.
After completing our review, we found the material to be useful and worth the price. The quality of the information offered will help prepare you for any exam.
Each package is created by expert test writers and professionals in various industries. This ensures you get the best value for your money and access to material that will be useful when studying.
With many years of experience, this platform has helped students achieve success on assessment exams as well as admission tests. The many positive reviews left by past students will show you just how beneficial this prep service can be!