Intro
Getting a good GRE score is one of the main criteria for college or graduate school admissions.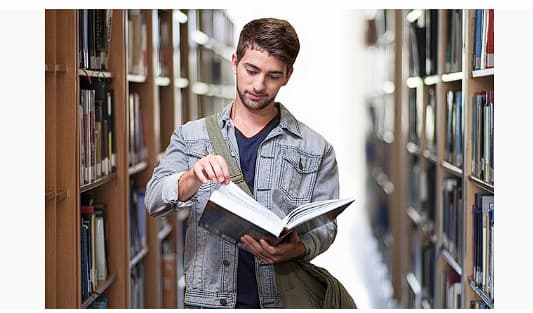 However, that said, a high TOEFL iBT score is also equally important. Because of the nature of the test, getting high test scores will show colleges that you are extremely proficient in English and that you are also capable of dealing with the strenuous workload that graduate life demands. These will both be pluses for you.
Given below are some of the programs that we can rank on top as the best TOEFL preparation course online options:
Best Websites for TOEFL Preparation
BestMyTest

1500+ practice questions.
2000+ commonly used vocabulary.
Friendly and helpful customer support.
200+ hours of lessons and content.
Interactive vocabulary exercises and vocabulary flashcards.
Best online practice test (20 full-length 3-hour simulation of practice tests).
Complete diagnostic reports are showing strengths, weaknesses, scores, and feedback for all 20 full-length practice tests.
Personalized study plan based on your test results and 1-on-1 instant messaging with a teacher to help improve your understanding throughout your preparation course.
Review
BestMyTest is a prep course with an affordable option that offers flexible pricing to cater to all timelines and budgets. You can choose from a 7-day plan to a 6-month premium plan.
If you're looking for speaking and writing reviews, the 6-month premium plan is your best value for online tutoring, but they also offer a custom plan that lets you decide how long you want to prepare for between 1-6 months.

The best part about BestMyTest is you can experience what learning style they offer and even get a full diagnostic report completely FREE! You sign up for their 7-day free trial and complete the expected full-length practice exams.
After, you get a free personalized study plan and a free diagnostic report showing you all your strengths and weaknesses based on your success rate. Oh, and no credit card is required to sign up for free!
However, if you want to purchase a self-paced plan, remember that it includes the abovementioned.
Preparation for the TOEFL requires dependable study tools. Learn whether
Mometrix meets
this standard in our comprehensive review.
PrepScholar

Great prep vocabulary course.
More than 150 hours of practice materials and video lessons.
Lots of questions to improve TOEFL skills.
They will provide you with the most frequent words for the TOEFL.
Review
PrepScholar is a top TOEFL iBT prep. These guys offer +15 points to the TOEFL score guaranteed, and that is massive.
They also have one of the best websites for TOEFL preparation: clean, simple, easy to navigate, and relatively easy on the eyes, making it easier to study on the site.
They are registered with the College Entrance Examination Board and also have primarily positive reviews of their prep courses from the customers.
Again, they are rather expensive, too, if you are looking at the practice material with a limited budget.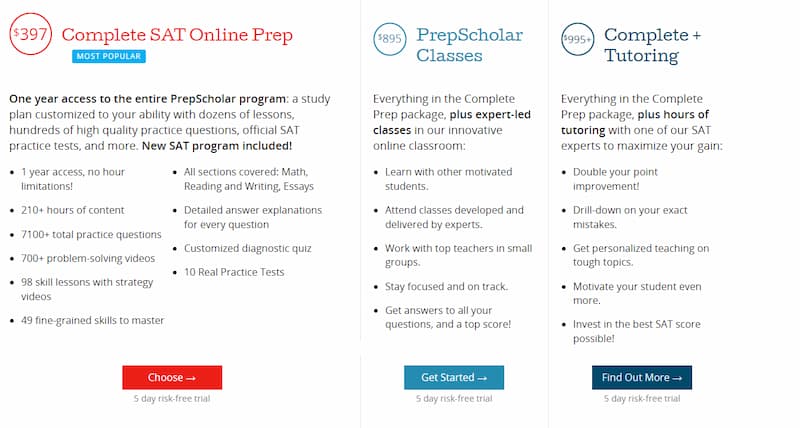 So, when choosing PrepScholar self-paced course, you can expect all the abovementioned. Read the genuine
Prep Scholar reviews
from their students.
Magoosh

Cool explanatory TOEFL iBT videos.
You can select the self-paced course schedule.
Over 420 practice questions.
More than 140 video lessons.
Excellent 24/7 support via email.
Review
Magoosh TOEFL prep courses offer you straightforward navigation on the site. It has a relatively clean and simple design that you can access on any of your devices.
They also bring excellent student support to the table with a friendly and efficient approach. Their test preparation classes support team is accommodating and knows what they are talking about.
With their best online TOEFL course, they offer you a +4 score guarantee, which is a significant advantage.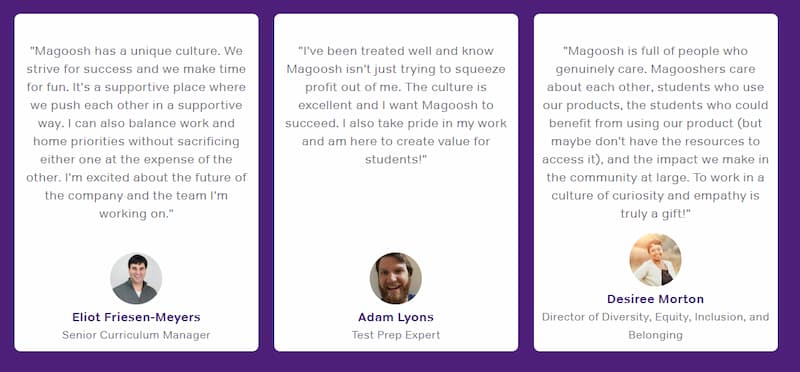 The negative is that the course material and access will be available for a limited period of six months, so we recommend that you get the six-month package.
When purchasing the Magoosh TOEFL prep plan, you should make sure that it includes the necessary materials for English speaking and writing skills improvement.
Kaplan

Money-back guarantee.
More than 190 teacher-led video lessons.
Their excellent coursebook with more than 100 practice questions and strategies for raising TOEFL score.
Review
Kaplan brings you a wide range of really adaptive speaking and writing courses to begin with.
Therefore, they help you study more intelligently and have one of the best online TOEFL preparation course options with flexible features that will give you a lot of guidance and ensure that you study properly for your practice exams.
If you belong to TOEFL iBT test takers who will need to study English language skills on the go, you are in luck as they also have mobile-enabled video lessons.
They give a high score guarantee that will increase your confidence levels after completing the online TOEFL prep courses too. The one drawback that we can see is that Kaplan is quite expensive compared to other TOEFL prep courses.

Preply

Personalized self-paced instructions;
Get ready with a personal one-on-one TOEFL instructor;
Customize your prep course schedule.
You will not find online courses here. That's a tutoring platform.
Review
Preply is a service that offers Test of English as a Foreign Language tutoring with native English speakers. Its tutors have a range of expertise and experience and are available for self-paced online courses or in-person TOEFL iBT classes. Students can search for tutors based on their location, availability, and price.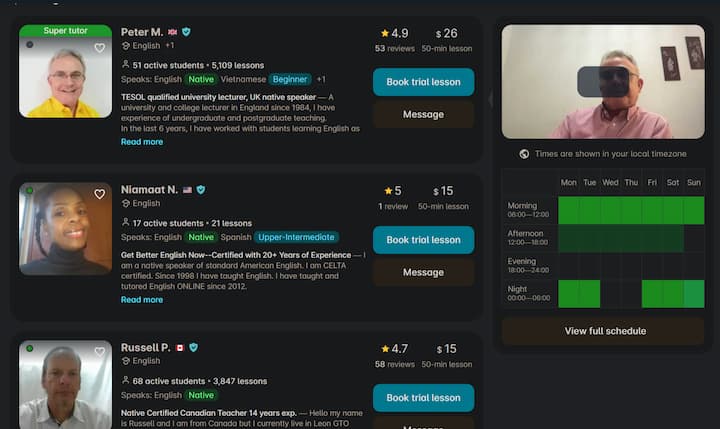 Preply offers a variety of TOEFL exam learning materials and practice tests to support students in their preparation, including practice questions, exercises, detailed answer explanations, and personalized lesson plans.
In addition to one-on-one tutoring, Preply also offers group classes for local and international students and test-taking strategies to help students improve their TOEFL scores.
We have carefully selected the TOEFL tutors on Preply based on their credentials and proven success in helping students achieve their target scores.
Most of them also offer a higher TOEFL score guarantee, demonstrating the quality of their self-paced online courses and the effectiveness of their actual TOEFL iBT teaching methods.
Flexible scheduling and adaptable formats
Preply's online platform allows students to schedule different TOEFL prep courses with tutors at their convenience, making it a great option for those with busy timetables.
The platform also offers a variety of prep course materials with speaking and writing sections, including video lessons and TOEFL practice questions, to suit the different learning styles of the test takers.
Personalized instruction available
One of the major benefits of Preply's tutoring service is the personalized instruction that students receive. Each tutor can tailor their lessons and strategies to the specific needs and goals of the student, increasing the chances of success on the TOEFL iBT exam.
Preply offers a range of highly qualified and experienced TOEFL tutors. Some notable tutors include:


John, who has over 10 years of experience teaching English as a second language and has helped numerous students achieve their target scores on the TOEFL iBT exam.


Lisa, who is a certified TOEFL iBT instructor and has a track record of helping students improve their scores by 20 points or more.


David, who is a native English speaker with a degree in linguistics and has helped students from over 15 countries prepare for the TOEFL exam.


Overall, Preply is a reliable and effective online course for those looking for personalized tutoring from native English speakers.
With a variety of tutors, schedules, and prep course learning materials available, it's sure to have something to suit every student's needs before taking practice exams.
Why Should You Listen to Us?
Because we have gone through many of the leading speaking and writing TOEFL prep courses and evaluated them carefully, without any bias, based on several essential criteria.
These TOEFL preparation courses have been judged and assessed according to the quality of the prep course, duration of the test prep, personalization, the number of practice tests offered to you, accessibility of the TOEFL classes, and the higher score guarantee.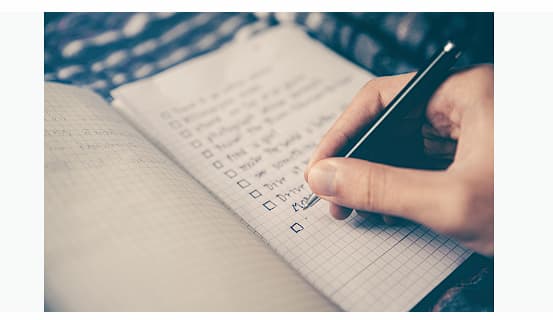 Price
When we consider the pricing of online prep courses, we always compare several TOEFL online courses on the same level and see which TOEFL preparation course offers the best value for your money.
While some TOEFL courses may seem more expensive than others, at first sight, they also could come with certain benefits, such as the fact that they have heavily experienced tutors or a partnership with a renowned academy.
We try to give you as many options as possible so that our TOEFL online prep course review includes something for everyone with every limit of budget.
Quality
The quality of the TOEFL online prep course is something that we are very highly focused on.
We know how important it is that you have access to the best TOEFL preparation if you are to gain the scores that you so badly want to give the best TOEFL online course options.
We pay meticulous attention to things like the validity of the course content, practice tests quality, the TOEFL tutor support given, the direction and backing up that you will receive as a student, access to examinations for practice, and more.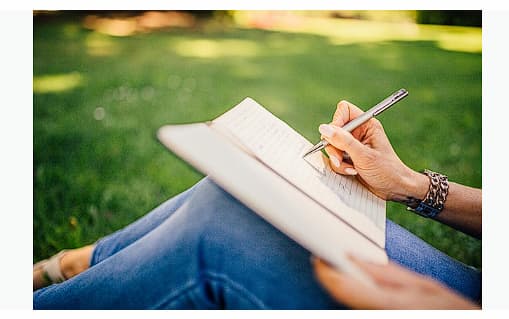 Mobile App and Website Usability
The TOEFL prep courses that we recommend to you have been carefully evaluated for a few different aspects. We thoroughly monitor them for their usability across multiple devices and the accessibility and ease of navigation that users gain without having to be incredibly tech-savvy.
We have taken into account the speed of the site, the kind and quality of prep course practice material given, whether pages are too cluttered or clearly and cohesively arranged, and the overall browsing experience across sections of the TOEFL prep books.
We also look into the TOEFL prep classes online and how they are delivered.
Customer Service/Support
Another important factor that we consider when we do our review online is the level and quality of TOEFL prep course customer service and support offered by each of the online tutoring programs to their customers.
We look at the reply time, the efficiency that the TOEFL prep courses have shown from genuine customer reviews, whether they have a live chat option on their website, and more.
Customer service is one of the most important aspects of learning anything before practice exams in live online classes, especially when you pay for it. We know that even the best standards can be brought down if customer care of the right TOEFL prep course is lacking.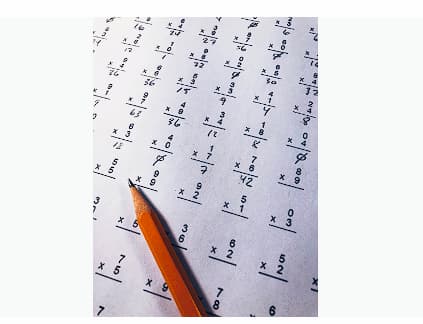 Guarantees
Another critical criterion is the guarantee that is given by a particular online course for the students. It can guarantee the point increase that they can give or a guarantee that the students will reach a certain band score.
There are different types of TOEFL courses online that you can make use of. Some of them may have video lessons, and some of them may conduct live versions of classes. Others may simply focus on practice questions and interactive study and have no live full-length practice tests or video lessons.
When you look for the best TOEFL prep, you think about what you require the most and then start your research. Your ideal TOEFL preparation course should have high-quality tutors and excellent opportunities for practicing, such as mini mock test examinations.
The prep course service provider should also be well-reputed and be capable of providing you with a higher score guarantee as well as excellent levels of customer service.
Problems Most Students Face at the TOEFL
Lack of preparation with practice questions;
Lack of guidance for practice exam;
If you take self-paced courses, you may not know your weak points or have the right direction for progress;
You may have challenges in certain sections of the TOEFL exam that you have not been able to address in the self-study prep course;
You may not be able to achieve the actual score that is required on the practice exam;
You haven't taken the best TOEFL prep courses.
You may struggle as you have not had the chance to do many prep examinations.
How can you decide if a particular IELTS TOEFL course is effective? Well, for one, you can read up on the many reviews that have been given to them by their students.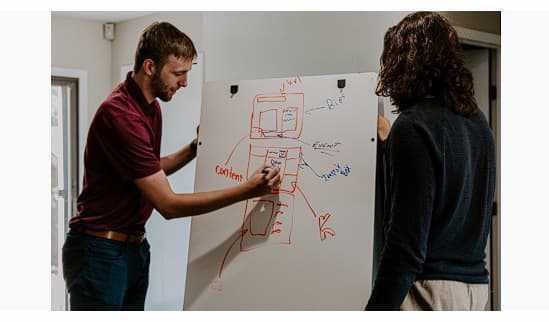 You can also see they give you the best self-paced TOEFL practice test options to be more confident. Seeing who their lecturers or tutors are and what kind of experience they have is also important.
It is also required that you check to see the success rates of the top TOEFL prep courses and the guarantees for point increases that they provide. You may also want to consider the pricing of the practice material if you are on a budget.
Tips to Find the Best TOEFL Test Prep
First of all, understand your TOEFL exam challenges, plan out the TOEFL practice budget you have in hand, and then start doing your online research.
You can choose many options, but before you go there, always read reviews of online courses such as this one by us, where you can get the top-ranked TOEFL iBT prep course available that you can choose from.
This way, you know that you are also making a safe choice.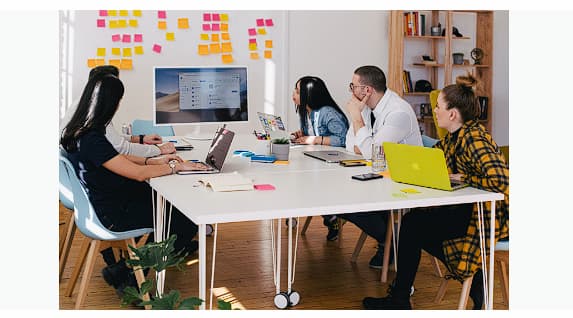 Who are These Prep Courses Best Suited For?
This prep course is suited for anybody who wants to score well in their TOEFL iBT exam. Not sure which practice tests to take? Don't know which is easier TOEFL or IELTS? Check our detailed article on this.
If you want to get the advantage of the best TOEFL preparation online so that you have better guidance and also improve your chances of acing the examination so that your plans of academics or profession are met, these prep courses are absolutely for you.
How to Choose the Best TOEFL Prep Sites?
You will need to compare several TOEFL courses with one another and see how they size up. Check for the online reviews, then also check for the accessibility of the online course via any of your devices.
Study things like the page loading time, the design of the site, and whether it is easily navigated or whether you have to struggle to find what you are looking for. Make sure that you also find the information given useful.
What Is the Best TOEFL Prep Course to Take?
We cannot tell you that one specific TOEFL course beats all other TOEFL courses to the finish line. The course that works best for you will depend on factors like your references, the study method that you think will work best for you, the budget, and so on.
The available courses surely come with a lot of various study material and practice questions, so you will not have to struggle to find what you are looking for.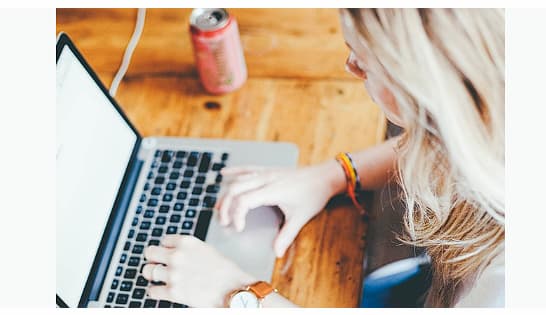 When Is the Best Time to Take TOEFL Prep Course?
You should give yourself at least 6 months before taking the actual examination, especially if you are on a beginner level or the first time you are taking the TOEFL. The earlier that you start, the better the leverage that you have.
What Programs Are Best for TOEFL Prep?
We have listed some of the top sites and programs that we could find, namely – Magoosh, BestMyTest, Kaplan, and PrepScholar. You can choose from these sites and their programs.
How Do You Know Which Company Is the Best Test Prep For TOEFL?
Look for the partnerships the top TOEFL prep courses have with academia, look at the kind of tutors they have hired for the teaching, and their expertise as a whole in the field.
On top of that, you should also look at the level of commitment they provide each student with and their approach. Find out about their reputation, track record, and TOEFL scores they have created.
Would You Pay for Online TOEFL Courses or Use Free Courses?
Absolutely yes. You will need to be paying for the best TOEFL prep courses you opt to take, which is completely alright.
Such resources will not be available free of charge, and since this is about your future, investment is always worthwhile.
Conclusion
We want to reinstate that for the complete TOEFL iBT success, guidance is important. Having access to the right course materials as well as the preparation examinations is also likely.
Give yourself at least 6 months to get comfortable with the test, be willing to pay, and look for quality over all else.
Read customer reviews and make sure that at least the majority of these reviews are positive. Look at the packages the best TOEFL prep courses have to offer you and compare a few options that rank them as leaders in the market.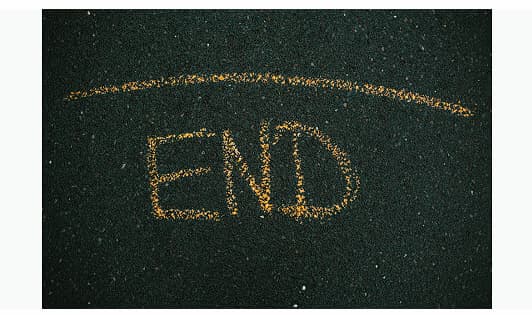 So, what is the best TOEFL preparation online?
Our research found that Magoosh, Best My Test, PrepScholar, and Kaplan are the best at TOEFL test prep. These are some of the companies you can pick for the best TOEFL preparation courses online.