"The SAT". If you say these words in a high school senior classroom, you can almost hear the students shake. It is not a negligible reaction, especially if you consider that their academic future depends almost solely on the score they get.
Luckily for students, some of the top SAT prep online programs with video lessons are within reach of their computers. In this article, we tell you everything you need to know before choosing a good SAT prep course for you.
Reasons to Take Into Account SAT Prep Reviews
We have developed a well-grounded method to identify the best classes in the market, which we applied for writing the SAT prep course reviews. Read along and find out what criteria we use to evaluate the prep expert courses when we are doing our amazing reviews.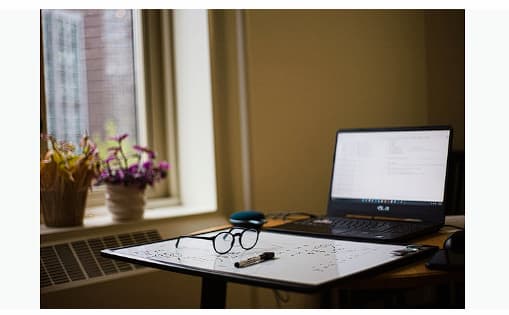 Quality of the course
We determine this aspect by evaluating clients' feedback and the results that previous students have had.
Duration
Good SAT preparation courses usually last from 2 to 3 months. Some even offer students the possibility of adapting their own schedule.
Pricing
Higher prices don't necessarily guarantee you a higher SAT score. However, the free programs or cheapest courses aren't the most recommendable either.
We have in high consideration those programs with fees within the average range of prices.
Usability
Most SAT prep courses are limited to their websites, but those more versatile offer the chance to use your smartphone or tablet.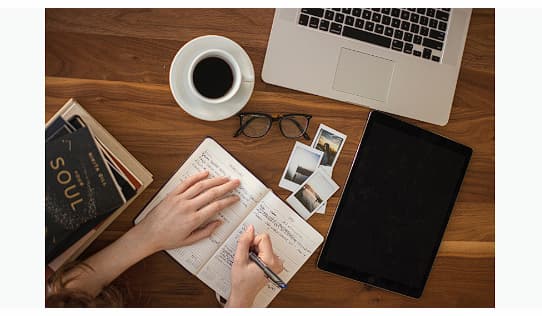 Customer support service
The top SAT test prep courses offer flawless customer support, with immediate prep expert response and attention around the clock.
Guarantees offered
It is a great sign when a program is very sure of its method, up to the point of offering you a full refund in case you don't get the SAT scores they promise.
Extras
Features like the chance to personalize your classes, accessibility to video lessons from several devices, and the possibility to choose your practice tests are good advantages.
This aspect does not define the quality of the prep course, but it is a great plus.
Exam Problems that Students Face
The Scholastic Aptitude Test is a standardized test designed to assess students' potential to perform well in college. It is widely used in college admissions processes in the United States.
Its structure is arranged for the students to show their skills and abilities in several fields of knowledge to the college board.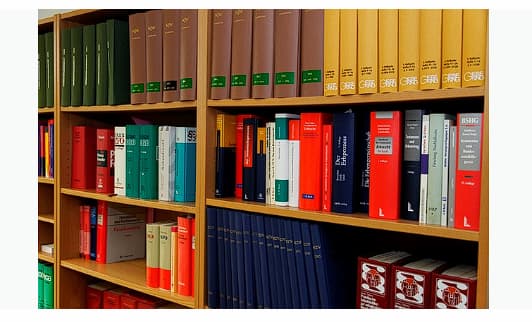 Structure of the Test
It comprises four sections: math, critical reading, writing, and language, and an essay that must be written in place.
Each portion takes around 50 minutes, and the entire test with practice questions is to be done in 3 and a half hours approximately.
The timing is as essential to the SAT test scores as good answers. That is why the best-rated SAT prep courses pay special attention to it when designing their test taking strategies.
At a theoretical level, this exam should be just a test to visualize the potential of students. Still, on a practical level, it is a practice test that defines the students' academic future.
Since there is so much depending on it, many learners prefer to look for guidance with practice questions among the top SAT prep classes.
This event creates so much stress in academic lives that the students may doubt in its effectiveness.
Why SAT Might be NOT Effective?
Several experts argue that such practice tests are no longer worthwhile and that they have more disadvantages than benefits.
Wrong Intention
One of the arguments is that the original intention of the full-length practice tests has been altered.
The exam used to be oriented as a draft of the student's potential, but its importance has grown, and now it is considered a decisive factor in determining if a student gets into a dream school.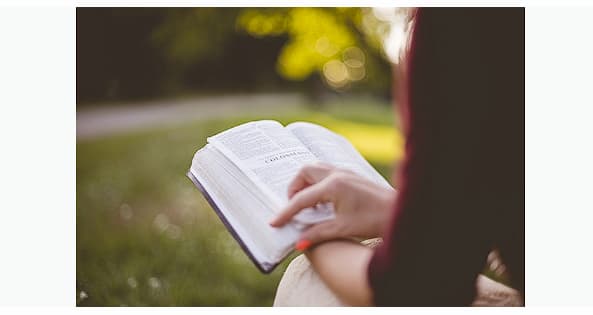 Even so, on many occasions, the SAT score is more critical than the grades from school. This deformed the original intention of the practice test and increased the pressure on students.
Precision of SAT
Another reflection about SAT practice questions is related to their precision. Some studies show that the success rate in college for students with a low SAT score is not too different from the success rate of students with a high SAT score.
This shows that the current structure of the SAT practice exams is not the most reliable to determine the student's potential.
This factor might be related to the fact that standardized tests are designed using the average student profile as a reference.
In consequence, there is an important percentage of students whose profile is not considered for this design.
Current Situation with SAT Tests
Even though the SAT practice tests have some flaws and there are questions about their effectiveness, they are still an important assessment.
So, until the educational system changes, the test takers should prepare as much as possible for their practice exams.
Some of the best SAT prep courses are online, willing to help you reach all your potential. Ahead in this article, we give you the secrets to determine which one is ideal for you.
The Best SAT Prep Companies Online
You are probably wondering what the finest SAT prep is and how effective is the method we use to do our reviews. To give you a taste of the possibilities, we tell you details about some of the finest online SAT prep available to you.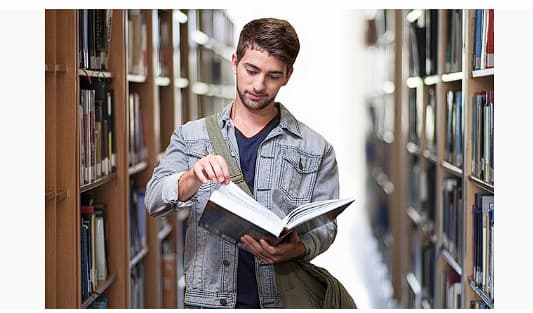 Keep reading and find the best SAT review courses.
PrepScholar

Lots of practice tests, very similar to the real SAT college admissions process.
Complementary material, like video lessons and progress reports.
Complete refund in case a student does not improve at least 160 points in their SAT scores.
Just 9 hours of live classes.
They don't have in-person SAT classes.
All communication with tutors is digital.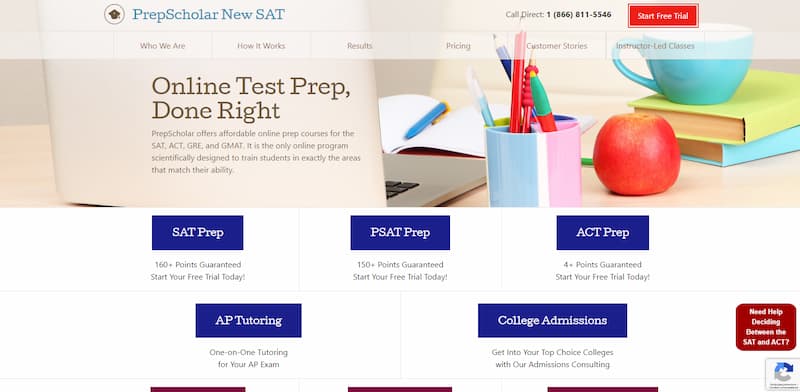 Without a doubt, PrepScholar is one of the best online SAT prep courses. They have great programs specially dedicated to increasing students' performance.
Their courses are designed to identify each student's strengths to reinforce them and their weaknesses to overcome them. Read the full
Prep Scholar SAT review
.
Magoosh

The client can customize his study sessions.
They have video answer explanations for every subject.
The platform has a vast library at the disposition of its clients.
They don't offer a full refund in case you don't get the SAT score expected.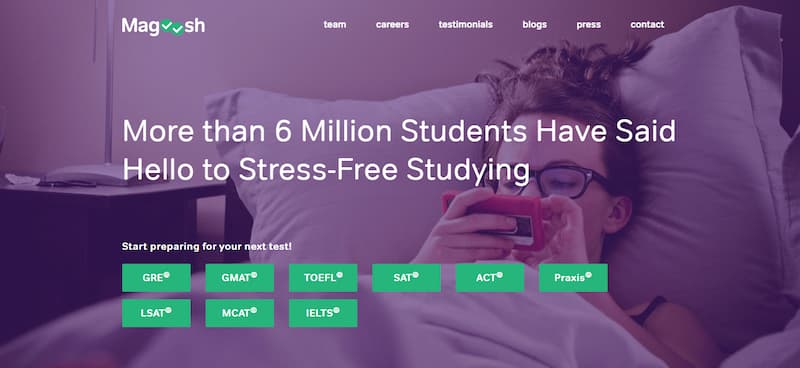 This is one of the top-rated SAT prep courses you can find, and it is usually included in the best SAT prep courses rankings.
They offer self-paced online courses with printed SAT prep books, so the clients can define their own rhythm of study.
It is a company that gives progress reports to help students assess their performance and evolution. Their courses last up to 8 weeks. Read the full
Magoosh SAT review
.
PrepExpert

Flexibility.
Affordability.
Free consultation possible.
Highly qualified teachers.
Small library of video lessons.
Although it started as an on-location SAT prep course, Prep Expert practice tests have moved online, too, providing students with access to expert online teachers covering all major sections.
This course makes dozens of excellent study resources available for students at an affordable price. Here you will find some of the worthiest prep teachers.

A top benefit is designing your study plan according to your schedule or choosing a pack according to your preferred intensity level.
You can also discuss practice questions and your problems and needs with a teacher before buying the course.
However, the platform does not provide a significant number of pre-recorded video lessons for students to follow at their leisure. If that's your favorite learning tool, it's best to skip this service. Read the full
Prep Expert SAT review
.
Kaplan

Their teachers are experts.
It offers a lot of complementary material and video lessons
Clients can opt for live online classes or in-person classes.
In-person classes are usually very crowded.
They don't offer customized study sessions.
Their private on-demand tutoring has the highest cost in the market.

This is one of the top-rated SAT prep courses you can find. They offer self-paced course program with printed books, so the clients can define their own rhythm of study.
It is a company that gives progress reports to help students assess their performance and evolution. Their courses last up to 8 weeks. Read th full
Kaplan SAT prep review
.
The Princeton Review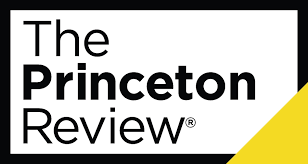 Full refund policy and score improvement guarantee.
Customized study sessions.
Charges for private tutoring in practice tests are very high.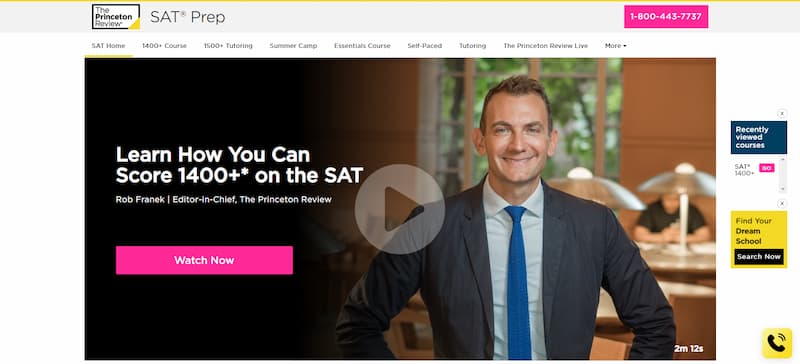 Princeton Review SAT offers one of the best online courses you can find on the internet. That is why they are always mentioned in the best SAT prep reviews.
This platform stands out for having a wide variety of free practice tests.
Additionally, Princeton Review SAT offers several formats of classes: on-site classes, self-paced courses online, live online classes, and even private tutoring for the students who need it. Read full
review of Princeton Review
.
Testive

It combines online classes and video lessons with human guidance.
Keep the parents updated with their kids' performance.
They offer personal coaching and a great motivation program.
Their prices for the prep expert are very high.
The support has never made any responses to our emails whatsoever.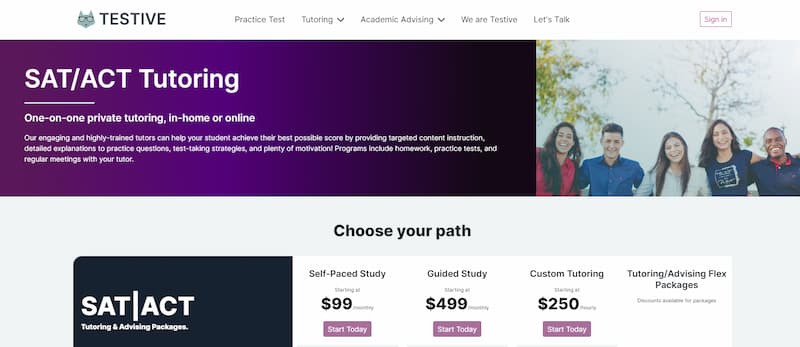 Testive is considered by many to be the best SAT prep online course due to its nice workflow. It offers three categories clients can access according to the plan they paid for: coaching, coaching plus, and boot camp.
Independently of the prep expert program, students will have personal coaching to help them improve their SAT scores.
Their courses have a duration between 2 and 5 months, depending on the client's plan choice. Read the full
Testive SAT review
.
How to Find the Best SAT Online Course
The search for the top SAT prep courses is not as easy as it seems. There are too many options to choose from and not much information about making the right choice of an act prep course. Here are some of the main aspects that SAT prep services have.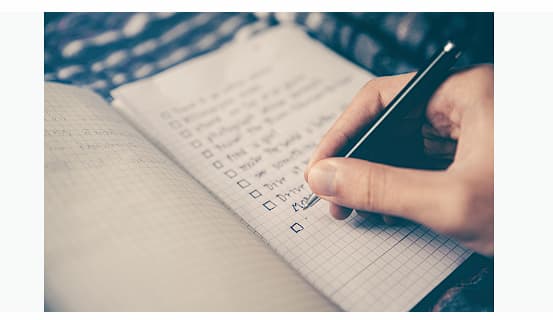 Is it a self-paced or live course?
This is an important aspect that you must check every single time because each kind, of course, has a particular profile and requirements. A good self-paced SAT prep course must be a simple, still integral process that most students can do independently without conflicts.
At the same time, a live course must have great test prep experts and tutors as guidance. If the courses have these aspects missing, then it is considered deficient.
How many online prep resources do they offer?
Whether it is a self-paced course or a live course, the best SAT online prep courses always have excellent study material for practice questions and complementary resources like video answer explanations and flashcards.
It should cover all the subjects, be updated, including practical exercises and on-demand lessons, and be available anytime the student needs it.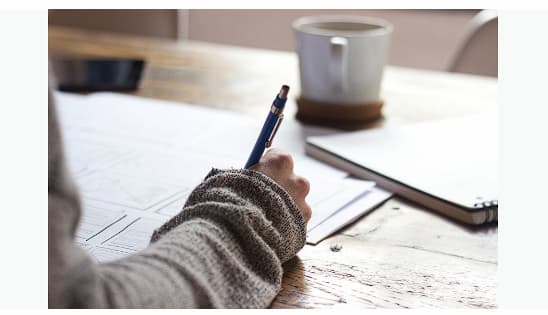 Are there good educators leading the course?
This is assessed mainly in the live courses and programs with tutors. The best SAT prep programs have prep expert instructors with great experience with the structure.
The ideal scenario is to find tutors from a college board who are both good at their job and honestly worry about their development.
Does the course offer guarantees of good results?
This is an aspect that says more about the prep course than we can imagine. Some programs give score improvement guarantee like a full refund if the student doesn't get the result promised.
This policy is a sign of reliability since the owners are so sure of their method that they are willing to give you back your money if you end up disappointed. Hence, they will do anything and everything in their hands to not disappoint you.
Tips On Finding the Best SAT Test Prep
We have told you some good details about finding the best courses, but now we will tell you directly the right tips to identify the best SAT prep courses. Pay attention and don't miss a word because you can use this information to find the perfect online classes for you.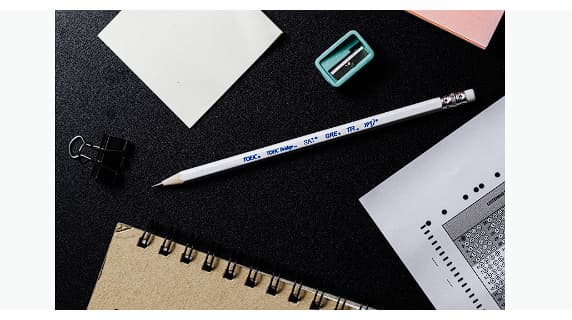 1. Make sure that the course covers all the subjects you will find on the SAT. You enrolled in the online prep course to learn the necessary abilities to get a good score, so if it teaches you skills that you won't need in the SAT practice exams, it can be considered a waste of money and time.
2. Try to look for classes specialized in your weaknesses. For example, if you are not so good at maths, you should look for the best SAT math prep to strengthen those skills.
Still, it would help if you reinforced the other skills in the SAT practice exams. So, even if you are going for a specialized course, see if it has classes related to all the other subjects.
3. Check that the information is updated. SAT prep course with a 5-years old structure is no good. You need to see if they have an updated curriculum and practice questions and cover the subjects evaluated in the current year's SAT.
4. Don't go for the first course you feel attracted to. Look for the best online SAT prep reviews from reliable sites, which are done with good criteria, like ours. This is a great resource that can tell you a lot about the best SAT courses.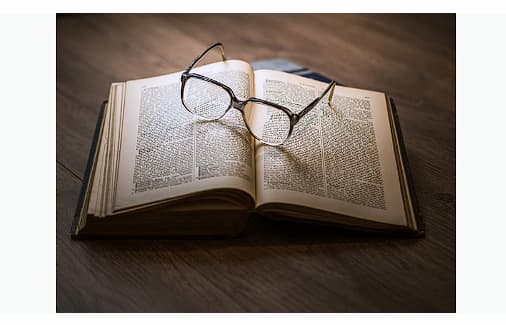 5. Try to enroll in live online classes with a few students. This is for those willing to try in-person classes. If a group is too big, the teacher or tutor won't have time to focus on every student's difficulties.
The ideal number for a class is between 15 to 20 students; this way, there will be time for all students' issues. Make sure you take one exam using a stopwatch to mimic the actual exam. You will gain a sense of timing from this tip, enabling you to understand how to pace yourself appropriately.
FAQ About Online SAT Prep Classes You May Have
We have given you a good share of information regarding how to choose the comprehensive SAT Prep classes for you. Yet, it is possible that you still have some doubts about the most recommendable way to choose the right one.
Here we tell you the answers to some common questions regarding finding the best SAT prep online, and this information will guide you in the quest for quality.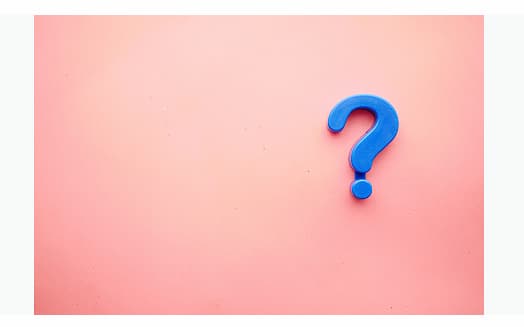 How to find the best online SAT prep course?
To find the best SAT prep courses is tough, and even more if you consider the wide list of options available to any student that goes searching online. But at this point, we know that not all SAT prep options are good.
So, it is important to distinguish those that are worthwhile from those that are closer to a scam.
We gave you several tips on finding it and told you about the criteria we use to determine which programs for college admissions are better.
To complement that previous advice, we give you this last tip: pay close attention to reliable reviews done to analyze the necessary test taking strategies, like ours.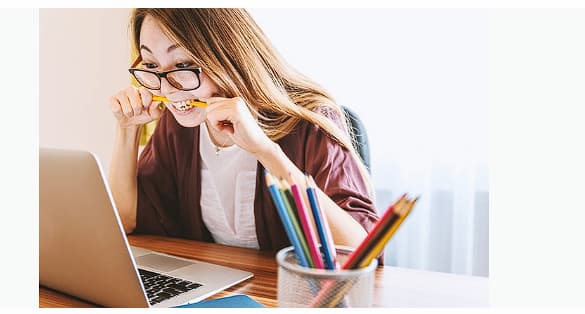 Something else to consider is that the top SAT prep class facilitates great resources to study.
For example, the possibility of studying using several digital devices, optional private tutoring, and the possibility to watch video answer explanations in various formats.
Where to find the finest SAT prep course?
In today's world, you can find anything you need on the internet. Of course, there are other options, like in-person SAT prep courses dictated in classrooms, or simple courses where you receive reading material you have to study for yourself, or maybe a tutor with whom you can coordinate private live classes for higher scores test prep.
Still, the internet is the best place to find a complete SAT online prep program, where you can access resources from all over the world is.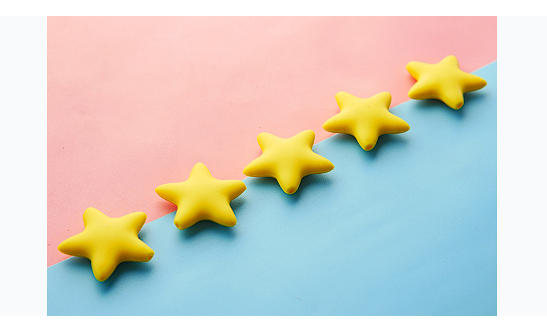 Besides, it gives you the advantages of studying on-demand lessons from your home and using the study material and practice questions whenever you want.
How to choose the top SAT prep sites?
While searching for the best online SAT courses, you will encounter countless options. That is one of the perks of the internet: infinite information and resources for a complete SAT online prep. Don't let the variety overwhelm you and lead you to a poor decision.
A good recommendation to find the finest SAT prep websites and not get lost on the internet is to take reviews as a lighthouse. The best sites will have great reviews from websites like ours and former clients.
What is the most efficient SAT prep course to take?
This is a difficult question because it mainly depends on your personal taste and academic needs, both very personal aspects.
So, the leading SAT online prep course should have a professional profile that complies with all the criteria we have covered in this article. It is paramount that the program you choose fulfills all your personal and academic requirements.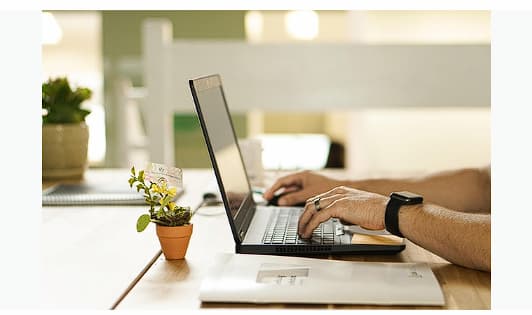 As per our research, the top SAT prep programs can be found at Magoosh, PrepScholar, PrepExpert, and Kaplan (Kaptest). But if you are looking for the top SAT tutoring and live classes, you should definitely check Varsity Tutors or Preply.
When is the best time to take SAT test prep class?
The right answer is "whenever you need it". So, what is the best time to take SAT test prep course?
There are no written rules about studying, where to study, or when to study for your SAT. The finest SAT/ACT prep courses give you the right to find your own rhythm. This doesn't mean that you can postpone the preparation.
Actually, there are some basic time recommendations:
The ideal way is to study the entire year previous to the SAT test. The minimum recommended time is a period of 2 months.
In the month previous to the SAT test, you should study practice questions hard for three weeks, and last week tone down the rhythm so you don't get too saturated right before the test.
How to compare SAT prep courses?
It's hard to determine what is the top SAT prep program. Several companies offer great deals and help you get a higher test score. We told you about our favorite prep expert courses, which are the ones that pass our review with five stars.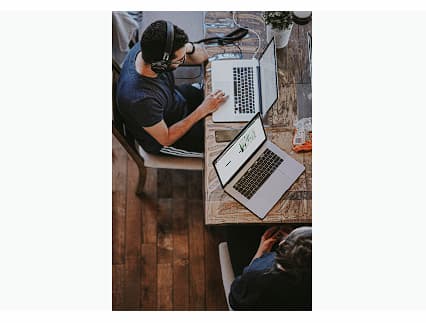 But, even when there is a couple that we recommend with eyes closed, like Magoosh, we must remind you that this is a very personal decision.
There are factors besides the company's profile and related to the private interests that you must consider. Remember always to choose an SAT course having your requirements as a priority.
Can I find free SAT courses online?
Yes, there are various free options with unlimited prep on the internet that might be just enough.
The best free online SAT prep courses are characterized by having a lot of study material, practice questions, and working with a format very similar to video tutorials.
But, to be honest, the top online SAT prep courses are paid, and free test prep courses work better as a complementary study than as the main course.
Would you pay for online SAT courses or use free test prep?
We would definitely choose to pay for a complete course. The free resources online are plenty and very helpful for the majority of cases. But the SAT is a special case.
It requires special preparation, individual help with practice questions, and it's too important to limit your study to what you can find for free. That is why it's preferable to pay for a good SAT prep course to achieve a top SAT score.
Conclusion
So, who offers the best SAT prep course? It is an important decision that gets harder when you realize that the options available on the market are too many to count.
Also, many personal factors should define your inclination since the SAT course must adapt to your particular academic needs.
But, in our prep expert opinion and after evaluating the existing leading companies in this area, we concluded that Magoosh, PrepScholar, and Kaplan all have the top methods, the finest training sections with practice questions, and offer the best interactive online studying material for learners.