Studying can sometimes be a chore.  Students hoping to finish their education before starting an interesting career successfully need perseverance. Online self-study courses are an excellent way to improve personal skills to reach their goals.
Target Test offers courses for students looking at both Graduate Management Admission Tests (GMAT), the Graduate Records Examination (GRE), and the Scholastic Assessment Test (SAT) to continue their education.
The Company's detailed knowledge of these subjects and its expertise have helped many students succeed, and there is even a personal tutoring service for those who might be struggling to grasp things.
The Platform is widely praised in Target Test Prep GRE appraisals and every Target Test Prep GMAT review. Does it have the best GMAT prep courses online? Find in our best online GMAT prep course reviews or the short clip below:
They praise its user-friendliness and the imagination that has gone into the design of the website. Note-taking space is provided as a standard feature as you organize your study schedule, and you can bookmark areas to which you want to return to in the future. Live help is all part of the service on offer.
While most students are likely to use the regular course plan, others can choose a shorter plan with practice tests to determine whether they have weaknesses in particular areas where extra work may be needed.
Some students don't even know what the difference between tests is, or is GRE easier than GMAT and what are their main differences. Whichever route you take, the onus is still on you to put in the hard work to succeed, but you have the support of TargetTestPrep along the way.
Custom tests ranging from easy through medium to hard questions are easy to create with no-repeat questions, thereby not allowing you to think your knowledge is improving, even though your memory might be.
Target Test Prep Overview
Maths is often a weak subject for students who have majored in the arts without needing to master figures. If that is you, take the advice of many submitting a Target Test Prep appraisal who have been very positive about the content provided.
How does Target Test Prep work, you might ask? The answer is easily demonstrated on a well-designed website.
Is Target Test Prep good? This question is answered in the affirmative by every individual Target Test Prep GRE review.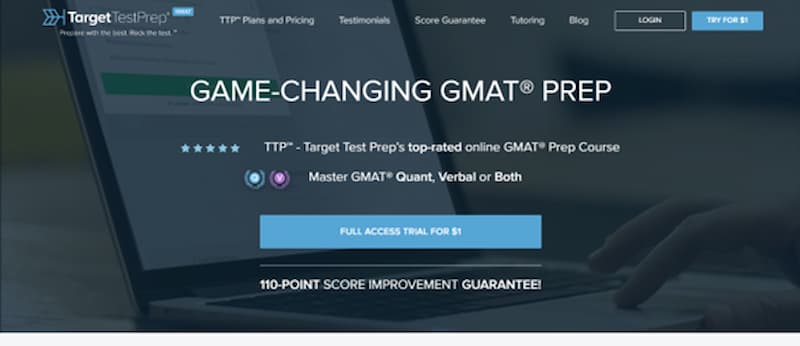 What is TargetTestPrep?
The Company has offered help to students seeking to further their education by succeeding in Graduate Management Admission Tests (GMAT) and the Graduate Records Examinations (GRE).
Students have access to great content and can expect help where they need it, with everyone able to tailor their schedule to the time they have available.
How Does TargetTestPrep Work?
Those who are unsure of whether TargetTest is for them can try it out for $1 for 5 days. Once they sign up, they can use the huge volume of content, including instructional videos and practice questions, to prepare themselves for an important exam.
The Company provides plenty of support along the way and will help out where a student is finding some areas difficult.
Does TargetTestPrep Guarantee a Better Score?
No student will succeed without trying to learn, but those that do will find TargetTestPrep a great help.
Target Test Prep GRE gives students the information and makes it much easier to learn and progress in a structured way to succeed.
Are TargetTestPrep Test Prep Courses as Effective as They Say?
A typical GRE Target Test Prep review will inevitably say how a study is made so much easier by using this way to learn.
The process is to develop an individual work program and test progress by using practice questions similar to those in front of them when they sit the test.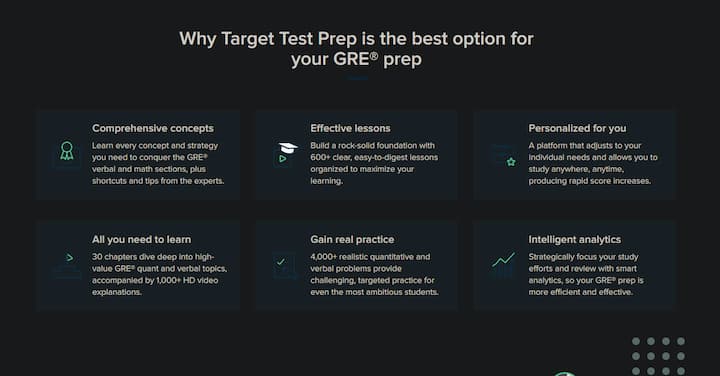 Is TargetTestPrep Safe? Is TargetTestPrep Scam?
TargetTest prioritizes its client's privacy, as many reviews Target Test Prep mention. You are required to provide basic information, including contact details and your means of payment. Encrypted payment gateways have eradicated the possibility of inappropriate access from those who are bent on fraud.
Common sense is the only extra safeguard required. Those not wishing to use the service any longer can follow the ''unsubscribe'' procedure.
Users can ask for amendments to the information stored while remaining a client, and that information will not be accessible to any unauthorized people. You contribute to blogs and forums, which may lead to your information being accessed by others.
Anyone suggesting there is such a thing as a Target Test Prep scam is wide of the mark as the Target Test Prep GRE Quant Course reviews are amazing.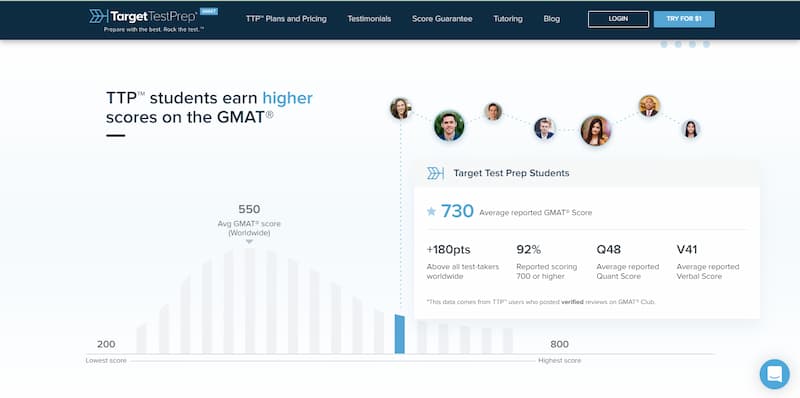 Does TargetTestPrep Have the Best Online Prep Courses Out There?
TargetTestPrep does concentrate on content and figures rather than words. Those with verbal weaknesses may look elsewhere, but if that is not a problem, TargetTestPrep is a brand leader.
Story of TargetTestPrep
The Company was launched in 2013 by Scott Woodbury Stewart, whose background is teaching the subjects of physics, chemistry, maths, and biology.
Despite a colorful life away from work, he has always got his major satisfaction from helping students to achieve their aims, and his particular area of work has been in assistance in GMAT scoring. To date, he can log 10,000 hours of work in that subject.
Students who have benefited come from far and wide, the USA and the UK, Australia, India, and South America among them.
.Scott has been central within a small elite group of people in writing an impressive number of practice questions and a huge amount of instructional information to help his students to succeed.

Target Test Prep Services
Target came into this sector later than many of its competitors, such as Magoosh. Target Test Prep or Magoosh is a choice that many students need to make TTP is more than capable of holding its own; check our Magoosh GMAT prep review or compare Target Test Prep vs Magoosh in terms of GMAT quality and prices.
The online courses for both GRE and GMAT have been designed by someone with extensive knowledge of the relevant subjects that students need to master.

There are 20 modules in GMAT with a considerable number of practice problems, great detail, and easily understandable explanations for students to absorb. Over 800 videos lead the student through the subject with plenty of practice questions to allow students to assess their progress.
The GRE Prep has 21 chapters with over 600 lessons within those chapters on subjects such as data interpretation, geometry, and word problems.
Recently, Target Test Prep has launched a new complete GMAT verbal course, which includes reading comprehension too. This course is now available at zero cost when you purchase the quant course.
This course contains a comprehensive explanation of every critical reasoning and sentence correction topic:
457 actual examples of reasoning and practice questions,
338 sentence correction examples and practice questions,
more than 400 instructor-led high-quality videos,
1000+ verbal practice questions,
extensive topic-by-topic practice,
customizable GMAT verbal tests,
and intelligent metrics and error analysis.
With this course, you also get the 110-point score improvement guarantee.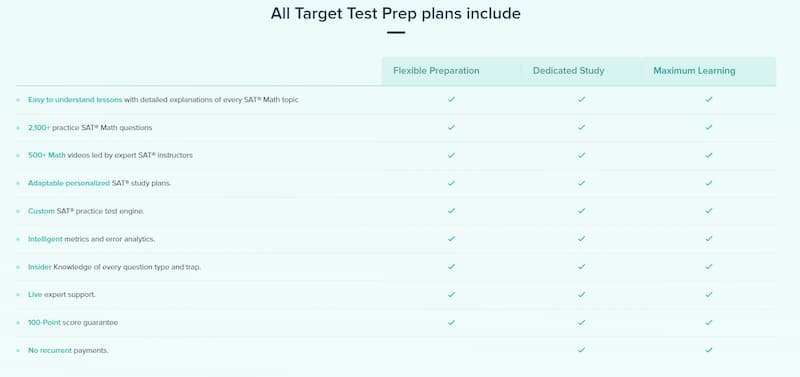 Pricing of the Courses
There are currently three target test prep payment options and an introductory 5-day trial for just $1, which is certainly something for those not certain about signing up.
It is an excellent way to find out more about the platform itself. It is only after you chose to upgrade to one of the 3 plans that you will pay any more.
Flexible Preparation is a monthly billing plan that you can cancel at any time. The cost is $179 per month.
Dedicated Study currently costs $549 for 4 months of access.
Maximum Learning is $599 for 6 months of access. It has an even lower price than PrepScholar for GMAT test prep. Check our PrepScholar GMAT prep review to compare the pricing of these services.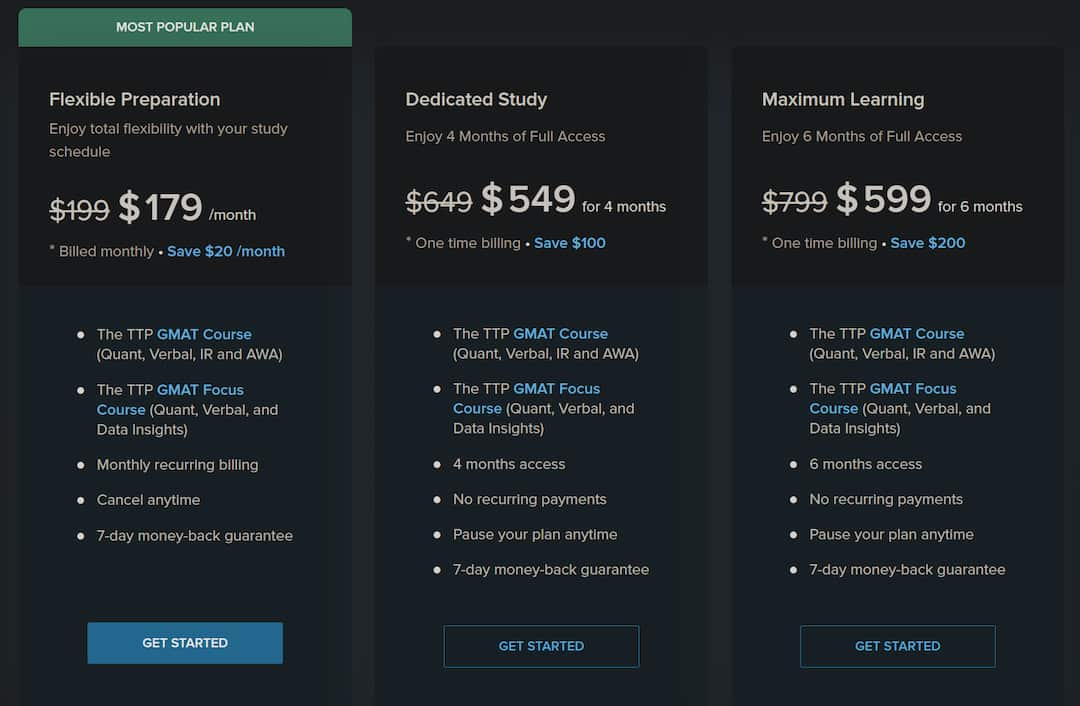 And here are more details into their GRE prices:
Flexible Preparation is a monthly billing plan that you can cancel at any time. The cost is $149 per month.
Dedicated Study currently costs $179 for 6 months of unlimited access.
Maximum Learning is $1,399 for everything all-in-one, the courses with all the material and live classes with private intructor.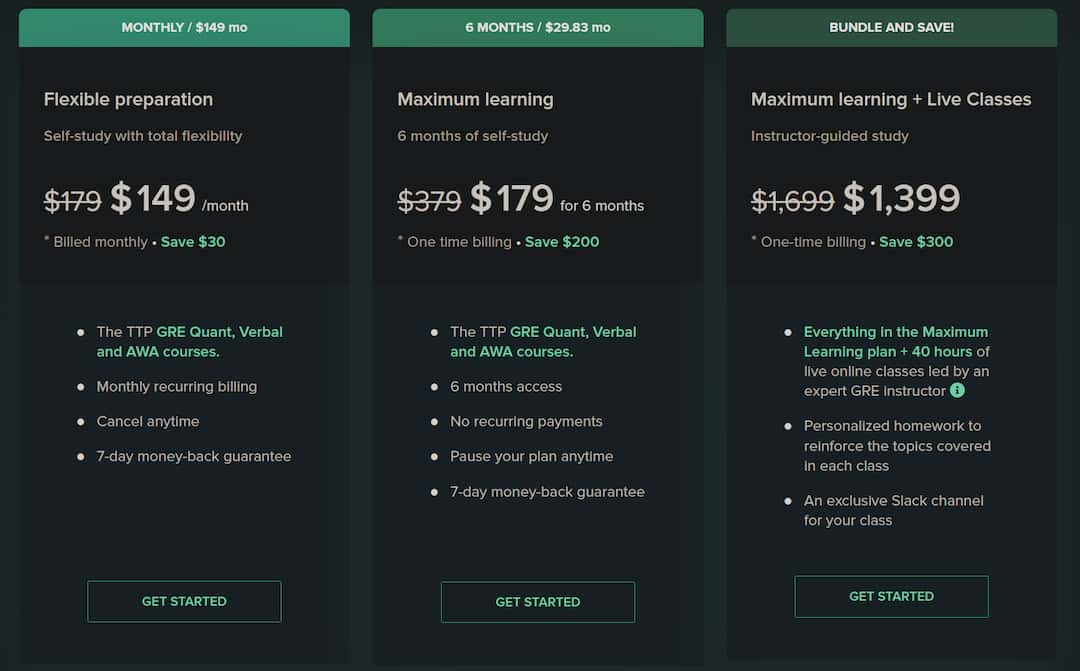 Quality of the Courses
The Course material comes in text form, and it is worth breaking each lesson down into smaller sizes and answering questions in those smaller sections.
You can easily move from chapter to chapter with your performance in each area tracked by the page on analytics.
The bookmark and note features are a great help to students who want to return to specific areas, and that is something mentioned in many Target Test Prep GRE Course reviews.
Target succeeds because of its relative simplicity with no effort to be too fancy in layout and content. All the necessary tools are in place to improve a student's efficiency.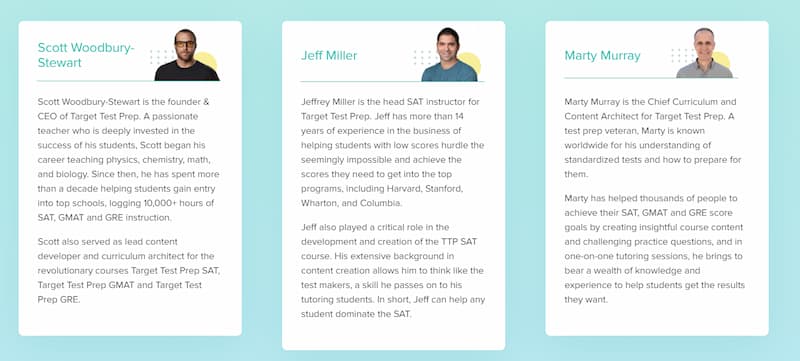 Customer Service
TargetTest's commitment to its student clients is typified by its invitation for a complimentary consultation for anyone who is not making progress in their studies for GMAT or GRE. That session will discuss the current situation and devise a strategy for the way ahead.
Such a commitment makes Target Test Prep worth it for students who are determined to succeed. That is why it is featured in EduReviewer's list of the top online GRE prep courses.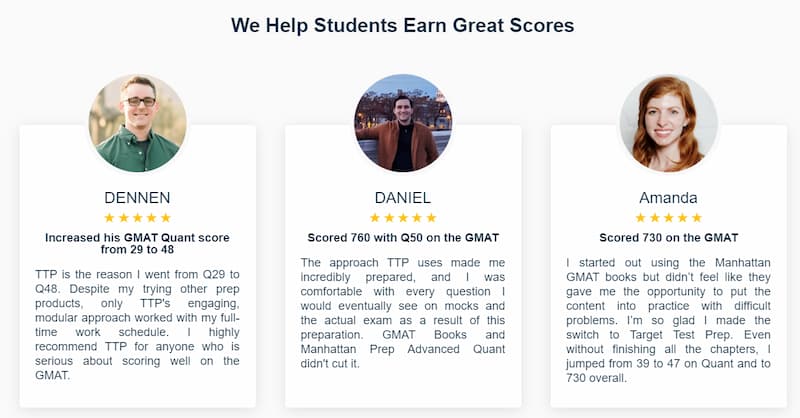 Website and Mobile App Usability
Target is well-designed to operate just as effectively on a smartphone as it does on a tablet or standard laptop computer screen. They don't have a mobile app, though. While Magoosh has one. Check our Target Test Prep and Magoosh comparison in terms of GRE test prep.
Pros
The 5-day trial for just $1 is an excellent way to go a stage further from simply reading the website to see whether you want to sign up.
Regular discounts are available.
Good design features make the platform easy to navigate.
Tutors are highly experienced.
With minimal conditions attached you can expect a refund if your GMAT quantitative score does not improve after using Test Target Prep.
Automatic scoring will show the performance, strengths, and weaknesses of the user.
You can pick from easy/medium/hard tests. The time needed to complete them with timers advising you on how you are doing.
Videos are an integral part of the platform with tutors available to interact on Skype and WebEx.
Cons
There are no live classes. Only lessons and videos so students wanting to interact with others cannot do so.
Some GMAT Target Test Prep reviews are concerned that practice tests do not always consider your previous performance.
Private tutoring is available but arguably expensive at $300 per hour whether GMAT or GRE.
The GMAT course lacks completeness. It only addresses the quantitative section.
Not really designed to prepare students for GMAT logistics.
There are no standard practice exams in many of Target's competitors. Yet those who have a decent knowledge of the GMAT may not need them.