Exams are getting harder and harder for students. There is a lot of difficult content to learn, and with competition for jobs being higher than ever, it is important to secure good grades now. Online prep courses can be a way to do this.
You can study all of the material you need and complete practice questions to improve your score. You can work on topics that you find tricky, and this can give you the knowledge and confidence to succeed when it comes to the real exam.
With many test prep courses and online education providers out there on the internet, it can be difficult to find the best ACT prep websites or any other prep company that would be best for you. But that is where we can help.
We know it can be hard to choose a company when you do not know a lot about them. That is why we conduct a peer review so that you do not have to waste your time and money.
We analyze everything from the different courses to the company's story to make sure they are reputable, and safe, and offer quality content.
If you are interested in Princeton's books, you'd better check our one-to-one comparison of Princeton Review and Barron's books for the ACT, AP, GRE, GMAT, and SAT here.
Let's not waste any more time; jump to our review of The Princeton Review to see if this is the one for you.
The Princeton Review Overview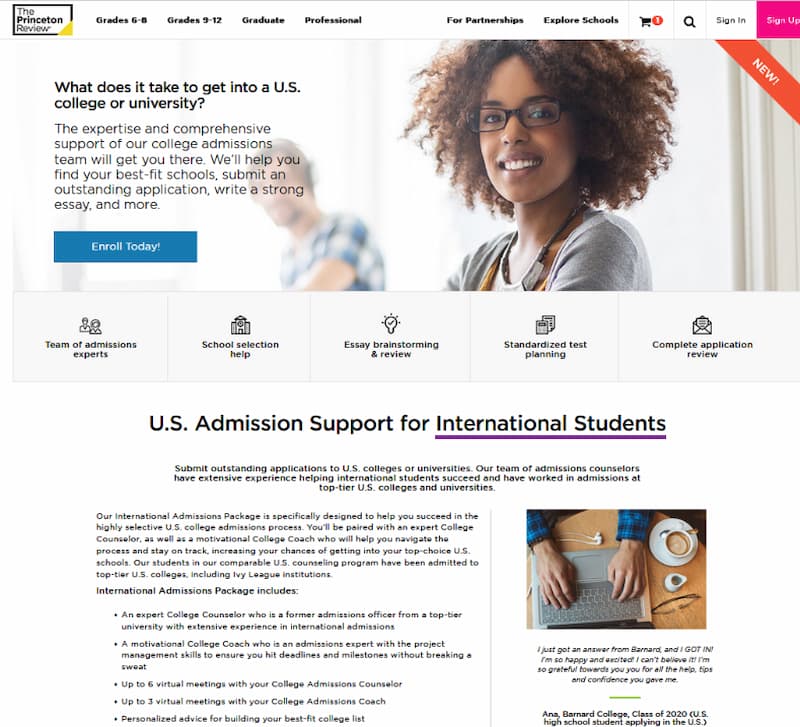 The Princeton Review believes in student success and wants to provide the materials and services to make this happen.
They are known as one of the market leaders when it comes to online prep courses, and according to Princeton Review MCAT course student reviews and Princeton Review SAT Prep Course Reviews, there might be truth to this.
The company was created back in 1981 and offers 38 years of experience when it comes to education. The headquarters are in New York, United States.
The course and online information are aimed at high school and college students, providing resources to help them achieve good grades and perform better at school. Some services can help with admission, too, as well as professionals in given industries.
So, the overarching goal is to help students reach their real potential and achieve their academic goals. A network boasts more than 5,000 tutors from across the country and further afield in international countries.

The company claims to have already helped millions of students improve their grades in the run-up to their exams. There is everything from test prep courts to private tutoring; you can choose the style of learning that suits you the best.
They guarantee better scores, and if this does not happen, we found out through the Princeton Review for ACT reviews that you will receive your money back.
Story
Adam Robinson and John Katzman founded The Princeton Review in 1981. The ideology behind the company was to help students achieve their best and get into the schools they wanted to go to and exceed and accomplish their degrees. There are many courses available.
For example, in Princeton Review reviews of the SAT prep course, we found that customers say it is not that helpful for students of all capabilities. The content is not designed to be accessible to everyone. But when comparing Princeton Review and PrepExpert courses, the better option is not that obvious.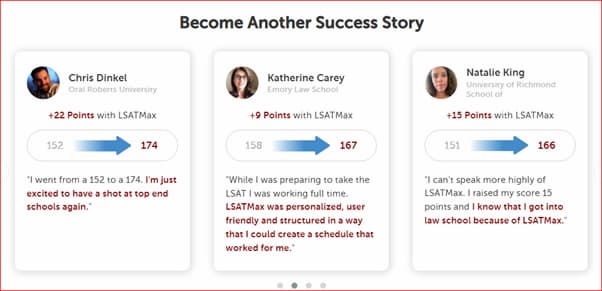 Test Prep Courses Reviews
There are lots of courses available online at The Princeton Review. This allows you to choose how you decide to learn the content for your high school or college subject. For example, there are live courses with tutors and self-paced sources that allow you to work through online materials at your own speed. Here you will find almost all the Princeton course reviews.
There is a wide variety of courses available too. This includes everything from MCAT to LSAT prep. Students will often compare The Princeton Review vs Kaplan, which claims to be the biggest and first test prep course company out there. We did reviews on the most popular test prep courses at Princeton, where we examined them in detail so that you can learn more about them.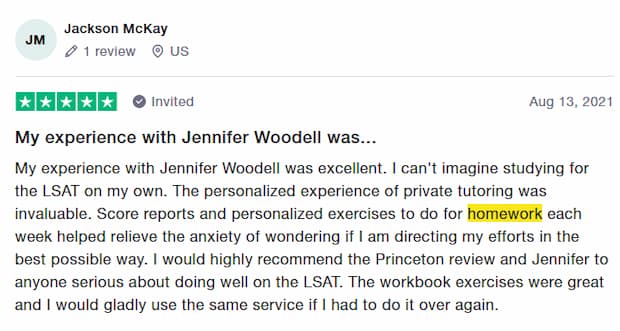 Let's take a look at Princeton Review MCAT prep reviews. With the MCAT course, you can enjoy the content for six months, which gives you a lot of time to prepare.
There is plenty of content to keep you busy, with 123 hours of live classroom time on the MCAT Live Online Ultimate course.
When you have studied the content, 15 practice tests are full-length for a mock exam. With over 10,000 practice questions and 500 hours of videos, we think this is good for comparing Princeton Review versus Kaplan MCAT.
In general, the Princeton Review MCAT reviews, and the Princeton Review GRE reviews from students are positive.
In the Princeton Review SAT prep reviews, we found much good quality content for students to enjoy.
This included 18 hours of information, with 140 instructional videos. 2000 practice questions are more than enough, alongside three scheduled practice tests and 19 additional tests you can take.
You can be well prepared for the real one.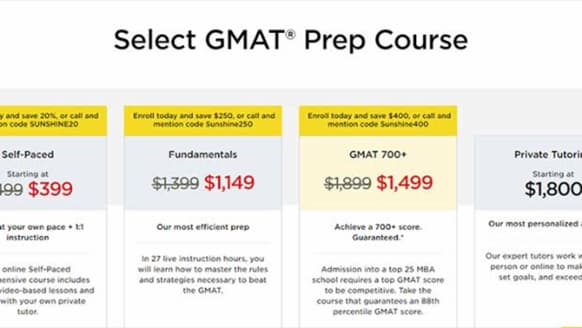 Our Princeton SAT prep review also found that you can track your progress and keep a personalized study plan for maximum efficiency.
So, in accordance with Princeton Review SAT reviews, students were happy with the results.
When you compare SAT prep at Princeton Review vs Kaplan or PrepScholar vs Princeton Review, you will find the content better at Kaplan and PrepScholar than at Princeton.
Then we checked Princeton Review LSAT reviews. The LSAT Ultimate Live is a popular choice and has good feedback with 84 hours of live instruction and 150 hours of online video content to watch whenever you want. You can test what you have learned with six full-length proctored exams and thousands of practice questions.
Looking through Princeton Review LSAT prep reviews, we again noticed the higher score guarantee. At Trustpilot reviews, you can find all the reviews that we are talking about in this review by yourself.
Checking Princeton Review LAST course reviews, we found that most students boosted their scores and were not happy with the quality of content on offer.
Princeton LSAT Review reviews mostly are negative, so you should not apply for this class. Better check our list and find the best online LSAT prep course available online.

Next, we examined the Princeton Review reviews GRE course, which offers a wealth of information for eager students. There were 24 hours of expert live instructions, combined with 24 hours of video content in addition to eight practice exams and 3500 practice questions.
Working through all of this, be sure that they will help you achieve a higher score.
In Princeton Review GRE reviews, we found that you can use your higher score guarantee to gain your money back on the GRE Prep Ultimate Live if it does not. But in our ArgoPrep review, you can find that this is one of the best GRE prep companies out there.
We also completed a Princeton Review ACT review, as this is a popular request with students. We liked that it offered access to the course for one year.
Princeton Review ACT prep class reviews showed that there were 3 tests and 19 hours of instruction. You can access the information on the apps to learn wherever you are.
In Princeton Review ACT prep reviews, we also found that instructors were experienced and will help you through everything to improve your score with a guarantee available on a certain course.
We would recommend this one to students, and for our Princeton Review for ACT review, we would rate it an 8/10 score.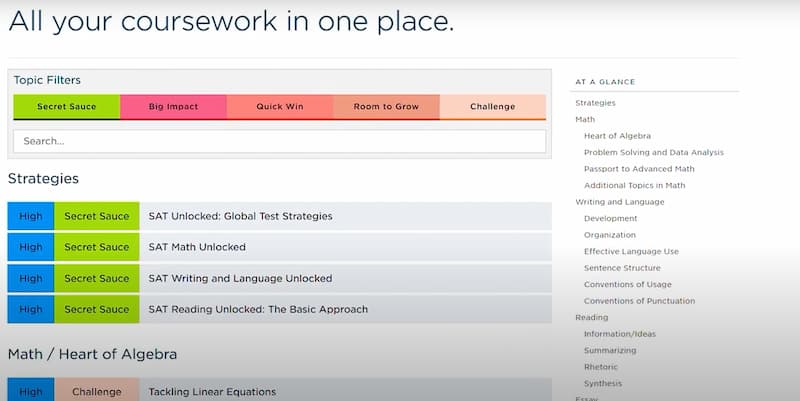 Last but not least, we have found the Princeton Review GMAT reviews. You can choose from self-paced, Ultimate, or a private tutor, so you can choose which one will help you learn the best.
For example, the Ultimate offers 27 hours of instruction, and this is from someone that is a GMAT-certified expert. We would give our Princeton Review GMAT course reviews a rating of 9/10.
There is also a great service at Princeton Review called homework help. Check our review about it here.
Princeton Review Cost
Most students know that learning comes with a price. The Princeton Review is not different. You will have to pay for their services, and you can expect this to be slightly more than the average company. You can expect live and online courses to be more expensive.
Some courses are around $1500 to $2500. If this is not in your budget, you can see that self-paced courses are a more affordable option. This can be anywhere from $299 to $1599.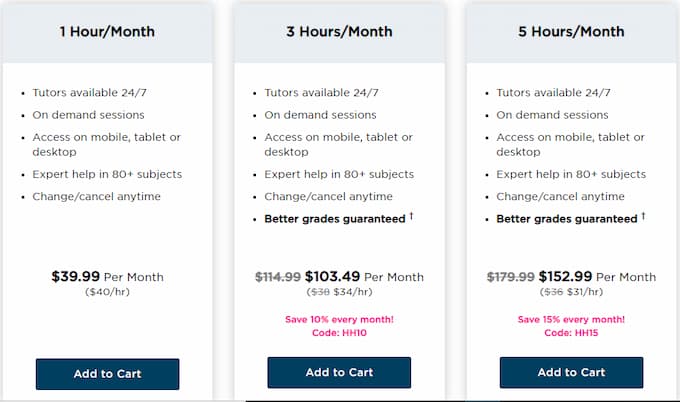 Before listing the prices, you should know that Self-Paced options consist of, Private Tutoring which is their most personalized offer, which suggests 1-on-1 prep with a private tutor, and Ultimate is an online classroom experience with an instructor who specializes in particular test prep.
So what are the prices for prep courses at the Princeton Review?
Cost of MCAT prep courses:
If you want a 510+ points guarantee, you will have to pay $3399 for the MCAT 510+ Package, while a Self-Paced package is $1699.
Cost of SAT prep courses:
It can cost you $150/hour for private lessons with a tutor or $899 for a comprehensive course.
Or, if you need a full package that will guarantee you 1400+ SAT points, it will cost you $1599, and 1500+ points – $2300. And SAT Self-Paced is $200.
Cost of LSAT prep courses:
This one will cost you $799 for the Self-Paced package, $1099 for Fundamentals, and the LSAT 165+ points guarantee price is $1699.
Cost of GRE prep courses:
The same here, Self-Paced is the cheapest one, only $299 while Ultimate is $1199, and GRE Quant 162+ guarantee price is $1499.
Finally, the private tutoring price for this particular exam prep starts from $1800.

Cost of ACT prep courses:
ACT & SAT Self-Paced course costs $299, Private Tutoring is $150/hour, the Ultimate package is $899, and if you need an ACT 31+ guarantee package, you will have to pay $1599 for that.
Cost of GMAT prep courses:
Well, finally, GMAT test prep course prices will be $149 for the Self-Paced option, $1399 for the Ultimate package, and $1800 for private tutoring.
For the best GMAT test prep, you should definitely check Magoosh GMAT reviews and find a more affordable option there.
From time to time, there are special offers and promotions run by the company. This can allow you to enjoy a discount on some of their services.
Of course, this can cut the price, and you can take advantage of some good discounts if you want to use The Princeton Reviews for learning.
Does Princeton Review Test Prep Guarantee You The Best Results?
We could not help but notice in Princeton Review SAT reviews that the company guarantees all students.
This promises that their website and content are so good that it will increase your scores, and you will see improvement, or else you can receive all of your money back.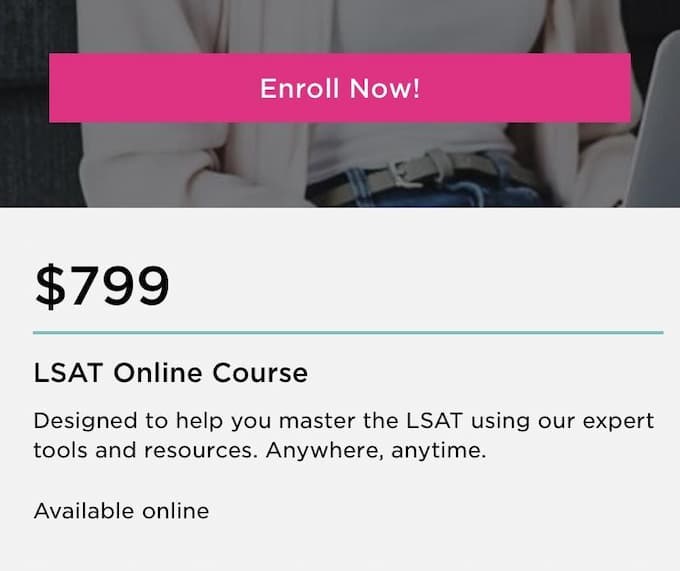 This is something you can claim if you attend all of the class sessions, complete all of the assigned practice tests, and complete all assigned homework.
We were impressed with this as not a lot of companies offer this type of guarantee. This can give you peace of mind when you are studying and spending your money on this company.
In addition, there is a guarantee of better grades for your homework when you use one of their expert tutors.
So, you should see an increase in your grades if you study for at least two hours a month for three consecutive months with one of their tutors.
Of course, there are some rules, but this is also a guarantee that we like to see.
Quality of Test Prep Courses
The quality of the content offered by an educational company is one of the most important things that we look at.
After all, this is going to be what matters when it comes to improving your grades. It took us a lot of time to look through all the information and conduct our review.
From the Princeton Review MCAT prep course reviews and the Princeton GRE prep course reviews, we have done it all to give you the lowdown on the quality of the service.
Overall, we were impressed by this company. For example, during the Princeton Review SAT prep reviews, we found the content helpful, well-written, and comprehensive.
The main academic subjects that are available include math, science, English, and social studies.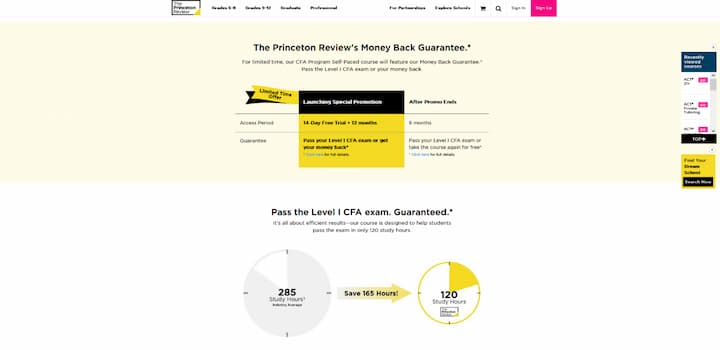 There are many levels available for students, and overall, we found more than 80 subjects you can enjoy learning about. Teachers seem to go through training programs before they teach students too.
There are plenty of statistics on the website to back up claims that they provide quality information for students. For example, they say that 96% of students improved their grades after using the services.
In addition, 4 out of five students get into their top-choice schools. These are very high and impressive percentages.
Certainly, during our Princeton SAT prep class review, we can see how this content would contribute to good grades.
In particular, something we noticed during Princeton Review MCAT course reviews was the good use of technology. They offer adaptive practice tests and score tracking so that you can keep up with your progress and studies.
We like the personalization that is available to keep everything interesting and engaging, as well as to adapt to your unique needs.

With different resources, you can learn in different ways and ways that will suit your style. For example, this includes webinars, videos, live online classes, and private tutoring.
We did see in the Princeton Review reviews from students that some topics could have had more detail. They found that the information could have provided more depth on a subject, which could have been beneficial for their grades.
His is certainly something to consider since they are long-term users of the website and the content it provides.
Princeton Review Customer Service
When we review test prep companies, we like to see good customer service reviews and easy-to-find contact us pages. While it was a small link at the end of the page, Princeton does have contact details available for all students.
For example, if you want to inquire about enrolment services and have any general inquiries, a link to a center can help you and a phone number you can call. This allows you to speak with an educational advisor who should be able to advise you.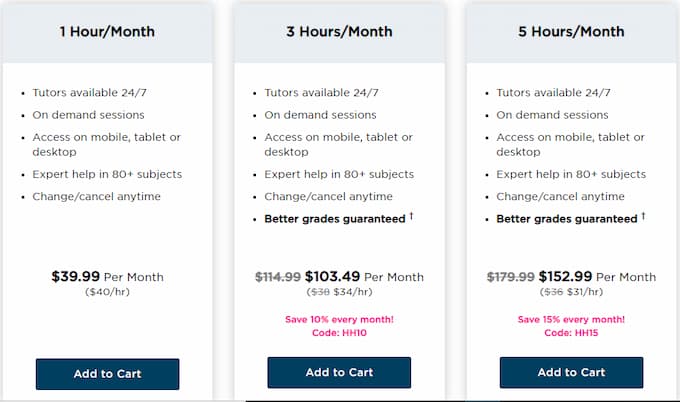 If you are already a student enrolled in one of their programs or using a service, there is a support center for help. There is also the option to call them and speak with a student support representative.
There are also open hours, and they are available every day of the week so that you can contact them. This is good if you are having problems.
So, Is the Princeton Review Good?
While many students have written good reviews about the courses, particularly the Princeton Review ACT prep reviews, and Princeton Review LSAT course reviews, we did see some negative comments concerning the Princeton Review customer service. This included not getting an answer when they tried to contact them.
Website and Mobile App Usability
Everyone should be able to use a website. This is why we conduct a review of every company's website to see if it is easy to navigate.
After all, time is precious when it comes to studying. You do not want to waste time getting lost on the web. We found the Princeton website easy to use. You do not have to be tech-savvy for this one.
It has clear menus and information available, with bold fonts and only the essential information. There is a search bar for a quick experience, as well as a menu you can use.
The levels are easy to access at the top of the page, plus the area to sign up for an account. It is all simple and clear.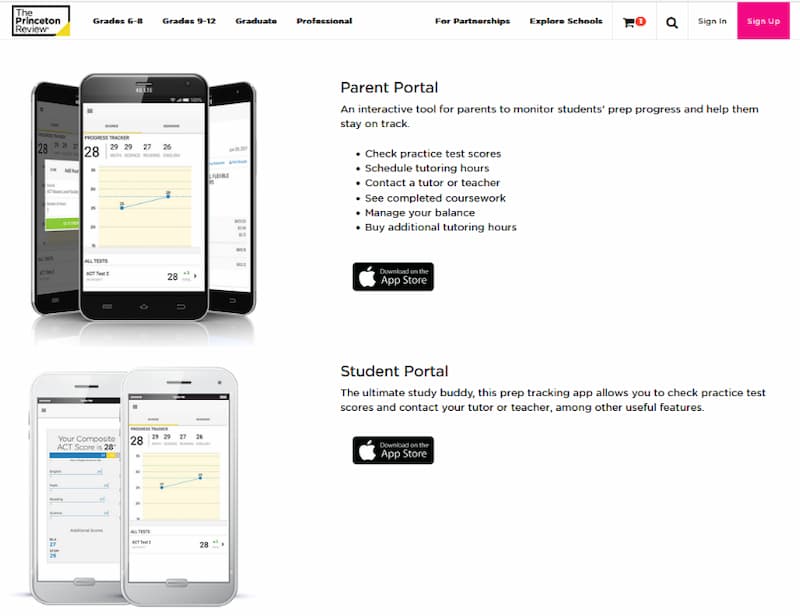 At the end of the page, you can find all the interlinks around the website. You can easily head straight to resources or hang around and read more about the company.
There are also contact details readily available, which we like. In addition, you can connect to social media pages.
Through your student portal, you can enjoy live classes, as well as check your performance reports. There are also instant chat functions and ways to ask questions and communicate with the teacher.
Once you create your account, this is where everything is going to be to personalize your experience.
Does Princeton Review Have a Mobile App?
Yes, there are two apps available from this company: one for students and one for parents. The apps are available for Android and iOS devices, which include both mobile phones and tablets.
Right now, there are several features you can enjoy. This includes tracking your progress on test scores and answer explanations.
You can see your upcoming schedule and contact your tutor if you have a question. For some courses, you can access videos and view lessons. You can also connect to the Online Classroom if this is part of your package.
Their apps have mixed reviews from users. Some praise the apps for providing education on the go. They have no problems and enjoy reviewing their scores.
But other students have reported that it is a waste of time, with bugs happening that include freezing and random shutdowns.
One of the things that the app does not offer right now is practice questions. This is something that they should work on for students that want to study and practice when they are on the go or on vacation.
It is important to look at the positives and negatives of an online course website before you use them. This can allow you to see what you might like or not like before you use up your valuable time.
Pros
Money-back guarantee – you can receive your money back if you do not achieve a better school as long as you follow their program guidelines.
Thousands of practice questions and practice tests available – this all helps with preparation for exams.
A choice of different mobile apps – this includes portals for students and parents to track progress.
Featuring the ability to watch live – online content and learn interactively with a tutor.
Simple and easy-to-use website – makes the user experience enjoyable and easy.
Accommodates different skill levels from school to professional education.
Cons
Some subjects not covered in depth – some students thought there should be more detail on some topics.
Student scored went down – several students reports score decreases using the self-paced prep courses.
Some students complained that classes were getting cancelled – it would be postponed to a later date.
Some of the courses are more expensive than other education providers have.
Customer service not attentive enough – some students could not have their questions answered.
Some teachers do not have a lot of experience – you may not feel confident in their ability.