Preparing for exams can be tough for students. It's about more than just studying hard; you need to find the right resources and study materials. With so many online options, knowing which ones are the best is hard. Plus, the courses are always changing, so using up-to-date resources is important.
To help you find the best resources for exam preparation, I want to share my own experience. I'll give you a detailed review of Exam Edge, a popular exam preparation platform.
Exam Edge is well-known for providing updated resources for different subjects and exams. Is Exam Edge good? Is Exam Edge test prep legit? Read on to find out.
Reviewing an online platform like ExamEdge is difficult, especially when it covers various industries. When choosing an online resource for exam prep, you need to be careful and consider many factors.
In this ExamEdge test prep review, I'll cover important things like the quality of service, features available, how the website works, online courses reviews, if it's worth the money, what people say about it, and the guarantees they offer.
This review of Exam Edge will help you make the right choice and find the best resources for your exam preparation.
Customized Experience
If you're looking for a learning platform that understands your uniqueness and offers personalized learning, Exam Edge is a standout choice. It excels at tailoring the learning experience to meet your specific needs. With Exam Edge, you can access various resources, ensuring you can find exactly what you need.
Whether it's practice questions, study guides, or other materials, Exam Edge offers a diverse selection that can be customized to fit your learning style.

The platform's range of resources empowers you to personalize your learning and do your best in exam preparation. Exam Edge understands that everyone learns differently, so they provide so many options.
By offering this flexibility, ExamEdge ensures you can choose the best resources, making your studying effective and tailored to your needs.
Exam Edge values each person's individual needs. Their many choices show how important it is to offer resources that suit you. That's why it's a fantastic platform!
Exams By Industry
One feature that caught my attention while using ExamEdge was its "Exams By Industry" feature. In today's world, knowledge specific to your chosen industry is important if you want to succeed in your career.
Each industry now has exams that are tailored to its particular needs. Exam Edge understands this and provides content and exams focused on different sectors. Their goal is to help you do well in your chosen field.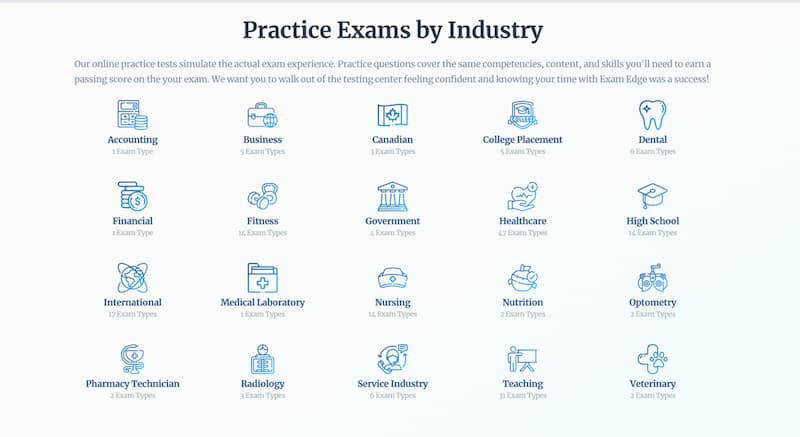 Exam Edge offers exams for various industries like healthcare, finance, and technology. These exams help you see how good you are in your chosen field and build your expertise.
Exam Edge is special because they update their content regularly to ensure it's accurate and up-to-date. They know that industries change quickly, so they make sure their materials reflect those changes.
You can use study guides, practice tests, and other resources specific to your industry. These resources will help you better understand the material and prepare for your industry-specific exams.
With Exam Edge, you can trust that you're getting the latest and most relevant information for your industry. It's a great way to show off your skills and succeed in your career.
Timed Practice Tests
Do you struggle with managing your time during exams? I know I do! That's where Exam Edge comes in to help. They offer timed practice tests that are just like real exams. These tests cover different subjects and industries to find the right one. By taking these practice tests, you can improve your time management skills, accuracy, and confidence.
When you take a timed practice test, it lasts for the same amount of time as the actual exam. This helps you get used to the speed and pressure of the real thing. You can practice managing your time and finish all the questions on time.
Plus, after each practice test, you'll get feedback on how you did. This can help you figure out what areas you need to work on.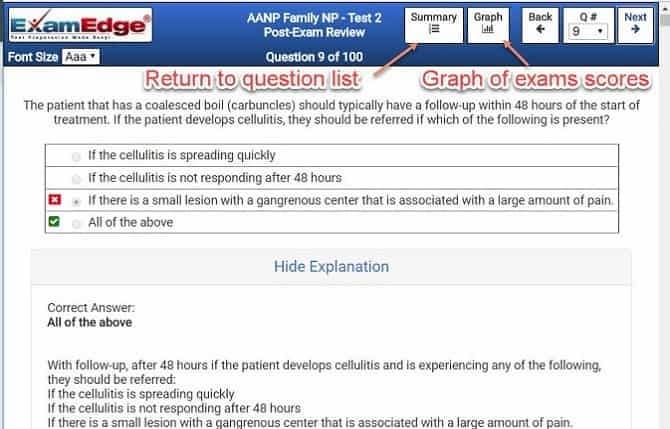 With ExamEdge's timed practice tests, you'll be better prepared for the real exam. You'll feel more confident knowing you've practiced under similar conditions.
So, try Exam Edge's timed practice tests if you want to improve your time management and do your best on the exam. You'll be glad you did!
24/7 Access
ExamEdge's 24/7 access to study materials is a feature that I truly appreciate. It allowed me to study whenever it was most convenient, whether in the early morning, late at night, or even during those long subway rides.
The flexibility to look at any time and from any location with an internet connection was incredibly convenient. I never had to worry about missing a study session and could make the most of my available time. Depending on what you study, Exam Edge media flash cards are another great tool accessible at all times.
The freedom to create my study schedule and routine was a major advantage of Exam Edge's 24/7 access. I could adapt my study sessions to fit my personal preferences and maximize productivity. This flexibility was especially beneficial during busy periods or when unexpected events disrupted my usual study routine.
If you're looking for a study platform that offers convenient access to study materials whenever and wherever you need them, ExamEdge is an excellent choice.
Study Guide Mode & Completion Certification
With Study Guide Mode, you can study at your own pace, focusing on areas that require more attention. It ensures a solid foundation of knowledge before taking the actual exam.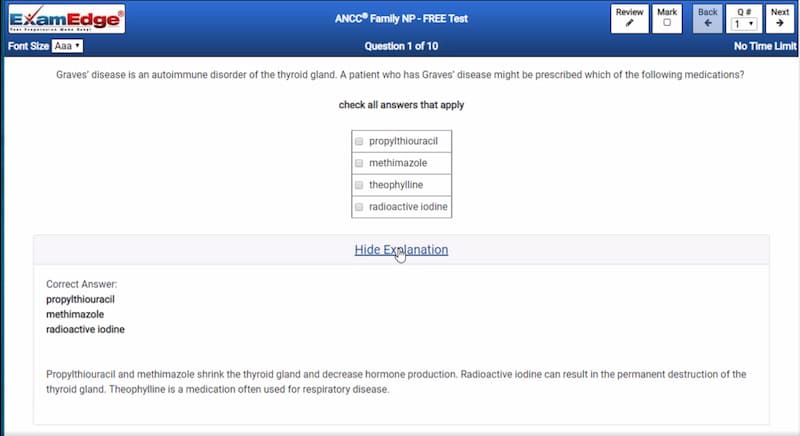 Exam Edge also provides Completion Certification. You can earn this certification by completing the recommended study materials and practice tests. It proves your dedication and accomplishment, adding credibility to your resume or academic portfolio.
When and How You Should Use Exam Edge?
The purpose of this Exam Edge review is to also help you in maximizing your purchase or subscription. The service offers a helpful platform for a wide range of individuals.
It caters to students preparing for various exams, professionals seeking certifications or continuing education, job seekers aiming to enhance their prospects, and lifelong learners with a thirst for knowledge.
By offering tailored study materials and practice tests, Exam Edge supports exam preparation and helps users succeed in their respective fields. Exam Edge provides valuable resources to achieve your goals, whether you're a student, professional, job seeker, or lifelong learner.
You can use the following steps I observed to utilize Exam Edge effectively.
The first step is to analyze and choose the particular exam or certification you are preparing for. This includes the topics, formats, and requirements.
Now make sure that you look at all the Exam Edge's study materials, practice tests, and related resources for your exam.
This is important; create a study plan. Make sure that you have a schedule that you follow religiously with a set of goals in covering the study material.
Make the best of the timed practice tests to simulate a real exam experience and improve time management.
Don't just continue to study without recognizing your weak areas. Use feedback to tailor your study sessions.
Make use of the support resources at Exam Edge if you experience any challenges.
You have the ease to track the progress, which also helps you celebrate milestones in your learning journey to stay motivated.
Aim to complete ExamEdge's recommended study materials and practice tests to earn a Completion Certification; it adds credibility to your preparation.
Following this personal favorite approach, you can effectively utilize ExamEdge to enhance your exam preparation.
Exam Edge: Quality Overview
Now that we have discussed the different features of the Exam Edge platform let me give you an overview of the platform's quality.
Is Exam Edge legit? Exam Edge is well-known for offering high-quality resources greatly valued by its users. When you opt for Exam Edge, you can expect top-notch study guides, practice tests, and comprehensive materials tailored to your industry or exam.
What sets Exam Edge apart is the expertise of its instructors. These instructors are experienced and possess extensive knowledge in their respective fields, ensuring that you receive excellent guidance throughout your exam preparation journey. They are dedicated to helping you succeed and providing the best possible support.
Exam Edge's emphasis on accuracy and relevance makes it a reliable platform. The materials and resources they provide are regularly updated to align with the latest industry standards. This ensures you have access to the most relevant and up-to-date exam information.
Guarantees
It's only human if you are considering the guarantees that Exam Edge offers. It helps you assess if Exam Edge test prep is legit or not. Exam Edge offers strong guarantees to give you peace of mind.
Exam Edge offers a Pass Guarantee. If you take the test within two months after completing the Exam Edge practice exams, you ordered and unfortunately didn't pass, Exam Edge will help you prepare again.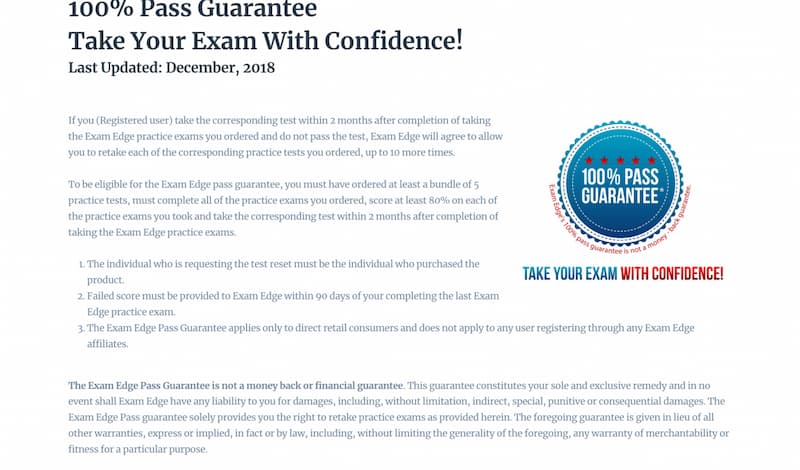 They offer the opportunity for you to retake each of the corresponding practice tests you ordered, not just once or twice, but up to 10 more times. This means you have multiple chances to practice and improve your skills before attempting the actual test again.
How Is ExamEdge Different From Other Platforms?
There are three basic factors, in my opinion, that set Exam Edge apart from others:
Customized Exam Preparation: The study materials are customized and tailored for industries and industry-specific exams.
Up-to-Date Resources: What convinced me is that they regularly update their content to align it with industry standards which is no mean feat.
Guarantee and Retake Policy: Allows registered users to retake practice tests up to 10 times if they don't pass the corresponding test within two months.
Now you must be wondering, is ExamEdge good? Here is a bird's eye view to give you a comparison of ExamEdge with different online test preparation platforms
| | | | | |
| --- | --- | --- | --- | --- |
| Platform | Price | Instructors | Prominent Feature | Level |
| Exam Edge | From $17.95 per exam | Industry renowned instructors | Industry Specific courses and customized test materials which is updated constantly. | Suitable for all levels and for people from all industries. |
| Mometrix | From $59.99 | Expert instructors | Extensive courses but lacks in customized approach. | Targets a broad audience for standardized tests. |
| Test Prep Online | From $49 | Expert instructors | The quality of the courses is high but these are not industry-specific and extensive. | Suitable for people taking SCAT, NNAT, CAT, CCAT. |
Pricing
The pricing for Exam Edge depends on what you are looking for; in most cases, ten practice tests cost $90 in a bundle, whereas one costs $28. There are usually some discount coupons and codes you can use at checkout for further discounts.
The platform lets you purchase its tests in bundles of 5, 10, 15, or even 20, depending on your requirements. They also have a refer-a-friend program you can use if you and your friends take the same exams.
It's important to note that all prices are in US dollars.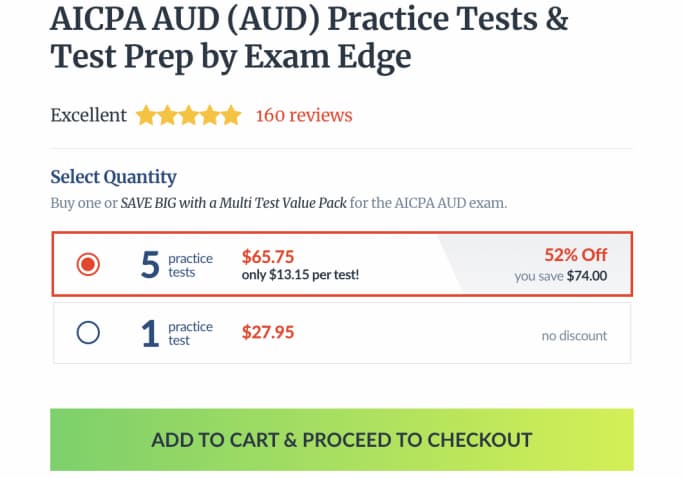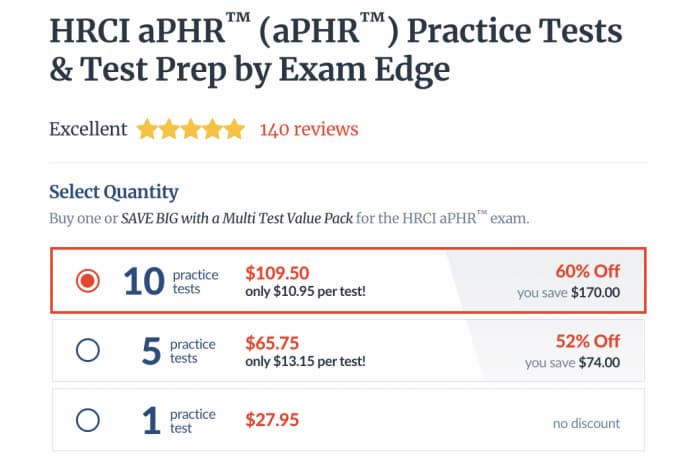 Payment Options
There are multiple payment options available, including the standard, Visa, MasterCard, American Express, and PayPal.

Promo Codes
I have noticed that there are some sort of codes and coupons available on their website. For example, they are giving a 10% off. There are several available online that you can check out before making a purchase.
Value For Money
Is Exam Edge worth it? According to my experience with ExamEdge, it is worth your money because Exam Edge delivers. The platform offers a wide range of resources and study materials worth every penny.
The quality and relevance of the content ensure that your preparation is effective and focused. Exam Edge is valuable for preparing for tests as it provides accurate and up-to-date resources that align with industry standards. Investing in ExamEdge means investing in your success and gaining the confidence you need to excel in your exams.
Student Feedback Online and Reputation
I had a great experience with the support team at Exam Edge. They were attentive, responsive, and knowledgeable. Clearly, they genuinely cared about addressing my concerns and resolving my issues. Their expertise and personalized approach set them apart from other platforms.
The positive Exam Edge test prep reviews from satisfied users who succeeded with Exam Edge further solidified my decision to choose this platform.
Is ExamEdge legit? You can check out some of the students' feedback and reviews yourself. You can read how Exam Edge impacts students' exam preparation journey.
Here are some Exam Edge reviews I found on TrustPilot.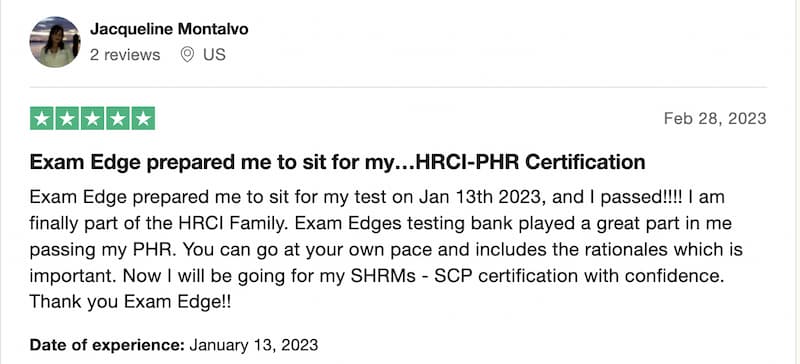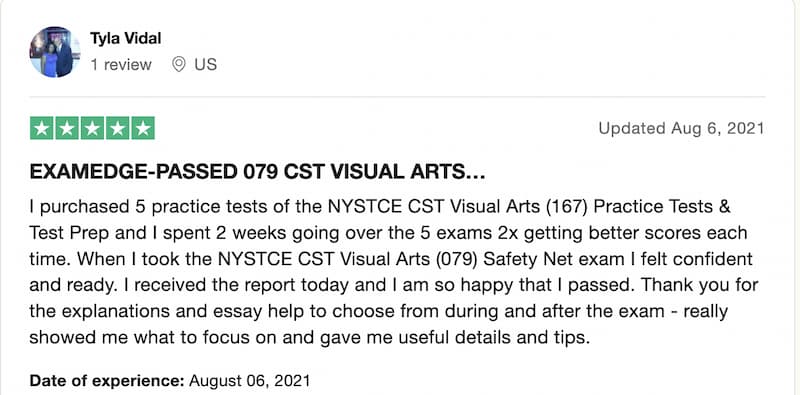 Here is what I read on Reddit about the Exam Edge platform:

These ExamEdge.com reviews will give you a deeper insight into how the platform can help you with test preps. The overview that I gave you for ExamEdge might have already helped you make up your mind.
However, let's look at some of the pros and cons, which are important for you to note.
Pros
The study material is comprehensive and tailored as per the new industry updates.
Clear explanations of complex concepts for practical understanding.
Experienced instructors provide expert guidance, which makes all the hard work worth it.
24/7 access to study materials for flexible learning makes learning on the go easy to exercise.
Cons
Limited focus on non-exam-related theoretical or academic learning.
The fast-paced nature of some courses may not be suitable for learners preferring a slower or self-paced approach.
My Recap
To recap my experience in one sentence, "If you are preparing to take an exam, use ExamEdge."
After carefully testing and evaluating this service, I strongly recommend this platform for people preparing for exams. It doesn't matter if you're a student, a professional, looking for a job, or just love learning – Exam Edge has lots of helpful stuff to help you do well in your field.
FAQ
Is Exam Edge a legitimate platform for exam preparation?
Yes, Exam Edge is a reputable and trustworthy platform for exam preparation. The ExamEdge reviews are a testament to the fact that you can trust the platform.
Is ExamEdge worth it for exam preparation?
Absolutely, ExamEdge is highly valuable for individuals looking to effectively prepare for their exams and achieve success.
What is ExamEdge.com?
ExamEdge.com is a comprehensive website that offers a wide range of study materials and resources to assist individuals in preparing for various exams.