Spanish is officially one of the most spoken languages in the world. Millions of people use it every day worldwide. Many countries adopted the language, having a good part of the population speaking it, for example, the United States.
In my experience, there are a lot of benefits to learning a new language. Not only is it satisfying to speak another language, but it also gives you more freedom to travel and talk with locals.
It's a great way to improve their memory, critical thinking, focus, and learning skills. Professionally, it increases the chances of new jobs, allows you to explore new cultures, and expands your knowledge.
Luckily, several apps can help you start and have fun learning a new language, such as Spanish. Today, we are giving you the best Spanish learning app for adults.
Language learning can be a challenge, and the right platform can make a world of difference. Check out our detailed Lingoda reviews to gain insights into their offerings, methodology, and user experiences.
It's essential to remember that all of the apps described in this article are carefully tested and evaluated before recommending, ensuring that this is the best option for you to learn a new language.
Apps For Learning Spanish As Adults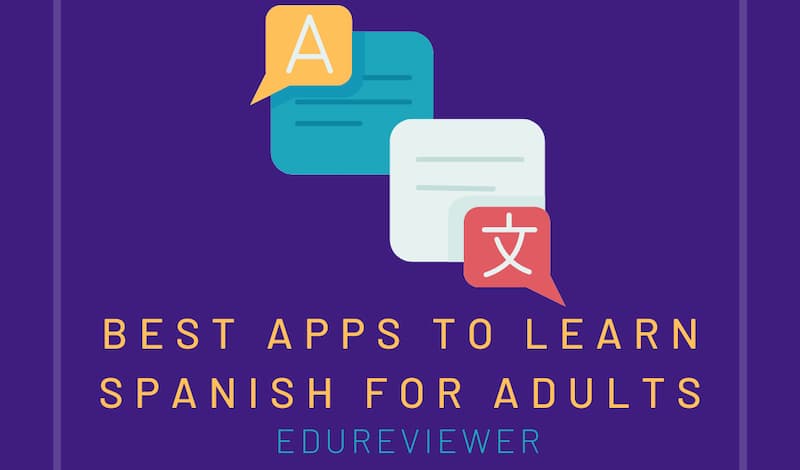 As mentioned before, I will give you detailed descriptions and concise recommendations for each of these seven apps, allowing you to find your perfect fit and the best option to start learning.
SpanishPod101

It's pretty accessible for someone that is starting the journey of learning a new language.
People enjoy that lessons are the perfect amount of time, so anyone can stay focused, listen to them anywhere, and practice.
You can choose what you need to practice and what words need more attention.
SpanishPod101 contains many fantastic features to help students study, lessons are primarily audio, and there are nearly 2000 lessons, from complete beginner to more advanced levels.
This learning Spanish app for adults works like a podcast. Two people have a dialogue and translate it, giving the student grammar notes and other information about Spanish culture.
SpanishPod101 provides short audio and video lessons, for a more accessible and interactive way of learning, through guided lessons with real Spanish conversations. The teachers take their time to explain everything and give you the time to absorb everything.
Adding to the audio and videos, the students are provided with word lists, slideshows, and flashcards that help them remember the words. To practice a voice-recording tool allows you to practice your pronunciation with natives.
SpanishPod101 has a premium subscription and a premium plus that allows you to learn 1-on-1 with a Spanish professor, which provides feedback, helps you improve, and answers any question you might have by a private messenger.
This premium plus subscription grants you a personalized program to follow according to your level and needs. This premium subscription costs $168 for 24 months, and the premium plus $356,85 for 24 months. These are some of the features this app offers.


Personal teacher


Ongoing assessment


Hand-graded assessments


Multiple-choice assessments


1-on-1 with a teacher


guidance and personalized assessment


Certificate of Completion


Lessons


Levels


Audio lessons


Phrase lessons


Grammar lessons


Cultural lessons


Reading lessons


Writing lessons


Video lessons


PDF lesson notes


Learning Resources


Vocabulary Lists


SRS Flashcards


Personal World Bank


Learn with a teacher


Personal teacher


Ongoing assessment


Hand-graded assessments


Multiple-choice assessments


1-on-1 with a teacher


guidance and personalized assessment


Certificate of Completion


People see this learning Spanish for adults app as worth the money.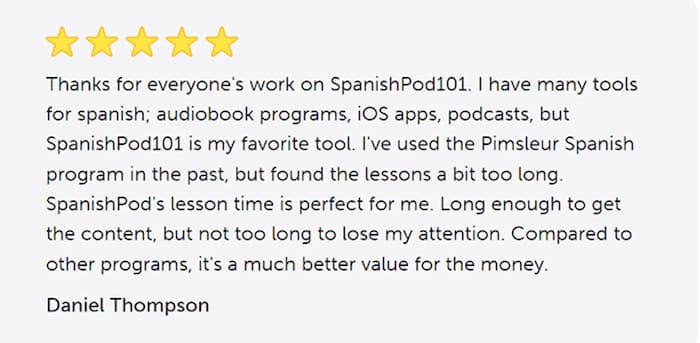 In my experience, having a professor available for any question and providing a personalized program according to my level of Spanish is an excellent advantage. Not only it's made directly to me, but it also allows me to know where to start and always be able to ask any doubts I might have.
MosaLingua

Suitable for all levels, from absolute beginners to advanced ones, MosaLingua gives you a chance to practice pronunciation and listening skills and grammar lessons, and the built-in list of flashcards it's quite helpful. This app even allows you to browse grammar rules when you need more clarification
With more than 3,500 vocabulary flashcards, learning tips, audio clips, a customized option of learning, and certificates, learning Spanish was never this fun.
People appreciate how beginner-friendly this app is and how helpful it can be.People appreciate how beginner-friendly this app is and how helpful it can be.
As mentioned before, the disadvantage of this app is that the free content could be more extensive. However, the price-quality situation is worth it, according to learners.
MosaLingua is the fan favorite for Spanish learning apps for adults. It contains a variety of exercises and categories for you to learn.
You can try this app for free; however, the free version doesn't have much content; however, the app offers a premium version for a price of $59,90 per year.
Personally, the price for a complete learning experience is quite good, and it even provides a certificate at the end. It is intuitive and easy, and you can simply learn anywhere.

Memrise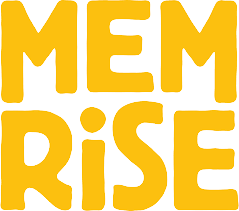 Memrise is filled with activities and practical exercises to help you learn Spanish since this app has a variety of courses taught by native speakers, making the experience way more fun, accurate, and culturally appropriate.
The app allows you to improve your comprehension skills and discuss topics. Giving different contexts where these might help you understand the best way to apply the vocabulary. This app lets you learn and compete with friends, making it even more fun
Like everything, it has its downside, like its poor grammatical explanation for doubts that might come.
It's an app that only proves useful when its use is daily.
Memrise is an app that shapes according to your learning progress. This app is the best for learning vocabulary, and it feels a little like a fun game, similar to Duolingo.
Memrise differs from other best apps for learning Spanish as an adult as lifetime access for $99,99; however, the pro version costs $6,99 per month or $49,99 per year.
This is what the pro version offers:


Official courses for 23 languages


Video clips of phrases used in real life


Gamified tests that train your language skills


Personalized review plans based on proven memory techniques


Sync across all your devices


Access to all learning features


Free from adverts


Offline learning on the app


People enjoy this app for its more accessible surface and fun way of learning. It allows people to learn with native speakers, making it easier to correct the pronunciation. In my experience, it's always better when natives are present in the apps. It gives a more authentic experience and lets you know you are doing it right.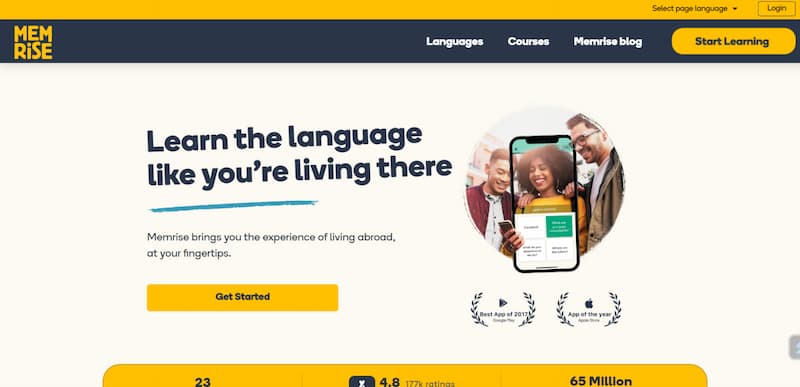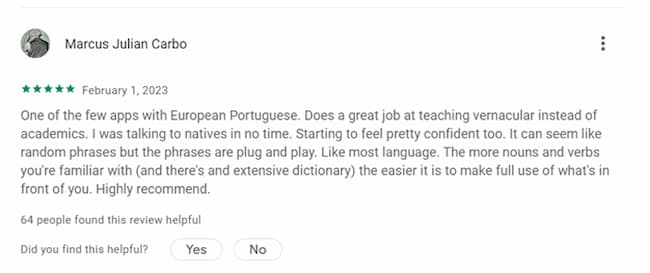 Pimsleur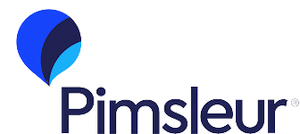 Pimsleur offers opportunities to beginners and advanced learners through many exercises and activities.
Take lessons any place, any time.
The app keeps track of your learning progress.
Built-in player for reading and audio lessons.
Amazing features for the premium, like quizzes, flashcards, and many more.
Reminders and learning streaks to help you stay on target.
One of the disadvantages is the price situation; for what it offers, learners see it as too much, and what they learn is not worth the money.
Established more than 50 years ago, before apps for learning Spanish as adults even existed, by Dr. Paul Pimsleur, a linguist who developed the first Pimsleur language course. The Pimsleur app focuses on the same vision and on delivering people good language learning courses.
This app focuses mainly on listening and speaking, developing oral skills rather than writing ones.
Pimsleur offers a premium subscription from levels 1 to 5 for a total of $575. However, you can also get each level separately from $150 each. Starting at the very basic up to fluency conversations.
People generally enjoy the fact that this app is best in terms of speaking and pronunciation. With only 30 minutes daily, you can speak Spanish with natives quickly. Personally, audio lessons are great and helpful; besides, you can learn Spanish while driving or doing chores—a win-win situation.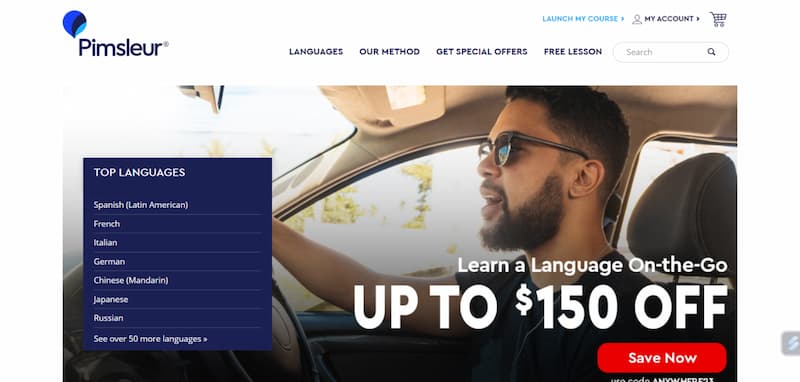 FluentU

An app that uses real-world videos and subtitles, quizzes, and many more, that help students have a more interactive and fun experience.
The quizzes allow you to add the words you are having more difficulty with and then quiz yourself later to improve
People like the vast amount of vocabulary and engaging videos, so learning is not a burden, and you can keep your focus for longer.
People don't enjoy the lack of grammatical explanations or writing exercises.
The price is too high for its offers.
FluentU is the best app for adults to keep their learning journey in Spanish.
Even though FluentU has levels for everyone, this app is more focused on more advanced students. It's a natural form of learning; the videos are usually of day-by-day situations, making it easier and simpler to get to know the authentic Spanish culture.
This app can be used for free, but it also has a premium version, costing $29,99 per month or $239,99 per year. It gives you access to more videos and more languages.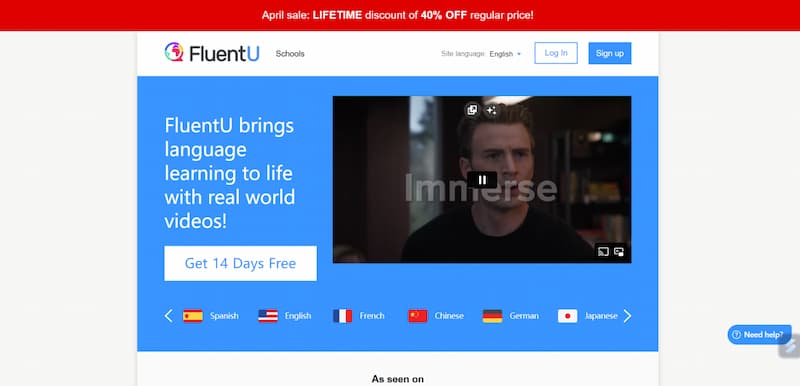 Mondly

This app offers different learning methods; depending on your time and focus, you can complete daily lessons, practice talking, do fun exercises, and learn vocabulary
Different from other apps, Mondly has a virtual reality tool that allows you to practice real situations and how to speak Spanish in those same situations.
It's quite innovative, and it's filled with fun and catching exercises that make learning much easier and more enjoyable.
For new learners, it's a great way to start, and people enjoy this app and its exercises; however, it doesn't have grammar explanations, creating a barrier to learning.
For advanced learners, it's not as great.
The user-friendly experience makes this app so popular; with options for both beginners and advanced learners, Mondly provides reading exercises, listening exercises, writing activities, and speaking opportunities. An overall complete app that allows you to improve in many areas.
Mondly has a premium service, too, for $9,99 per month, $47,99 for a year, or even lifetime access for $89,99. Users say that what the app offers it's quite affordable and worth the premium version.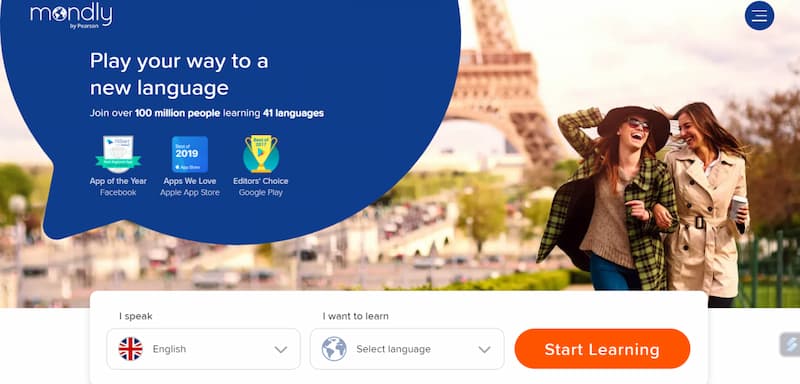 Duolingo
Duolingo is the most popular app for learning a new language. Duolingo is quite famous and counts millions of users. This app offers 43 languages for users to learn and has game-like lessons, making it more intuitive and fun to learn.
Duolingo helps you keep track of your progress and set the goals you want when learning a language. It gives you stats and motivates you to keep going. This is an excellent app for beginners, with many vocabulary and tips.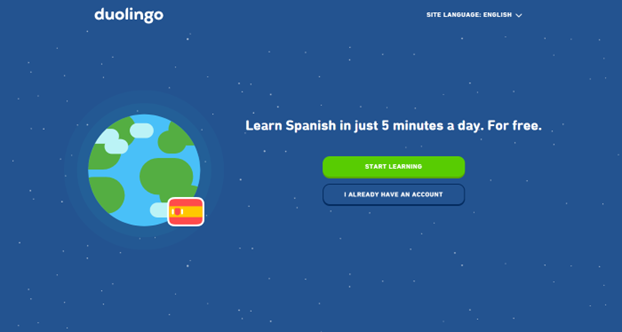 The structure of the app is captivating, entertaining, and manageable. Lessons are usually around 10 minutes each, giving you full attention and being manageable for one lesson.
However, there are a few disadvantages, such as not being the best Spanish learning apps for adults for more advanced learners, no grammatical explanations to support you, and it's not completely focused on Spanish. The Duolingo premium has a price of $6,99 per month.
Learners enjoy this app for being easy-going, beginner-friendly, and quite intuitive. However, the robotic voice could be more helpful for people to improve their pronunciation, plus it has too much publicity and ads.
In my experience, Duolingo can be very fun to learn more about a culture and communicate while traveling, giving learning a language a more delightful twist.

Detailed Comparison Table
Apps
Perks
Levels
Price
SpanishPod101

Short videos and audios
1-1 lessons with native professors
Voice recording tool
Private messenger for questions

Beginner to Advanced
$168 (24 months)
MosaLingua

More than 3,500 vocabulary flashcards
Beginner-Friendly
Grammar rules browser
Certificate

Beginner to Advanced
$59,90 (per year)
Duolingo

Free content
Progress tracking
Goal setting system
Beginner-friendly

Ideal for beginners
$6,99 (per month)
Memrise

Courses taught by natives
Improves comprehension skills
Lifetime access
Best app for vocabulary

Beginner friendly
$6,99 (per month)
Pimsleur

Language learning courses
Advanced content
Built-in player for audio and reading lessons
Learning progress tracker

Level 1 to 5
$150 (Per level)
FluentU

Ideal for advanced students
Day-by-day videos for learning
Wide amount of vocabulary

More advanced learners
$29,99 (per month)
Mondly

Exercises for all senses
Daily lessons
Beginner-friendly
Virtual reality tool

Ideal for beginners
$9,99 (per month)
Best Way to Learn Spanish for Adults
Learning a new language can be a challenge; when we are kids, it's easier, but as adults, with every responsibility, it can be harder to keep on going or find the time for it. However, it's never too late to give it a try and learn a new language.
Some of the best ways to learn Spanish are by focusing on the basics. We all need to start somewhere; there's no better starting point than the basics. Going for the essential things, such as vocabulary, pronunciation, and grammar, is necessary to start this journey.
Learning the sounds, the grammar, and how to pronounce them is also vital, and it will help me understand the words and how to apply them.
Other ways to learn are through language learning apps or even traveling. It's a fun and efficient way to help you stay motivated, and you can keep learning while doing daily chores.
It's natural to question the legitimacy of online learning platforms, especially in the tutoring sphere. To help clear any doubts about Varsity Tutors, we delve into the question – is Varsity Tutors a scam?
FAQ
How hard is it to learn Spanish as an adult?
It might not seem like it, but adults are equally capable of learning new languages as kids. Adults have resources and a different type of concentration; however, just like everything, it needs time, effort, and will.
How long does it take to learn Spanish?
For a beginner, if you keep the pace to 1h of studying Spanish daily, you might reach conversational fluency after one year. This only applies to consistent situations; otherwise, it might take longer, depending on your time studying.
What is the best app to learn Spanish for an adult?
There are a lot of good apps out there to choose from, for example, the ones in this article. It depends on what you need; you are just starting to learn or already have some basis. You have to choose which one suits your needs the best.