Having a proper education is your passport to a better future life. You can be whatever you want as soon as you complete your education. The choices are limitless.
However, the competition is stiff these days, and you must step up your game to stand out from the rest.
Who Utilizes the Services of Top College Admissions Consultants?
Top college admissions consultants are used by many families who are seeking guidance and support in the college application process. Some common groups that use college admissions counseling include the following categories.
Students of High School
High school students who are applying for the first time often use college admissions counseling programs to help them navigate the complex and competitive college admissions process. Consultants can help students identify their strengths, choose colleges or Ivy League schools that are a good fit for them, and create strong college applications.
Transfer Students
Transfer students who are looking to move from one school to another may also use top college admissions consultants to help them identify institutions that are a good fit for their needs and goals.
International Students
International students who are applying in the United States may use college admissions counseling to help them navigate the unique challenges of the U.S. college admissions process, such as language barriers and cultural differences.
Athletes
Student-athletes who are hoping to play sports may hire admissions consultants to help them find schools that are a good fit for their academic and athletic goals.
Families with Limited Knowledge or Resources
Families who are unfamiliar with the college admissions journey or who lack the financial aid to support their children through the graduate school admissions process fully, may use admissions officers to ensure that their children have the best possible chance of success.
Why Hire College Admission Consultants?
There are many reasons why people might hire college admissions consultants.
Some of the most common causes include:
To get personalized tutoring services and guidance on college prep, which can be complex and difficult to navigate.
To significantly increase the chances of getting accepted into dream schools. A college admissions coach can help a student create a strong application, craft a compelling personal statement, and prepare for admissions interviews.
To gain access to insider knowledge and connections within the admissions committees. The admission consultants often have experience working in college counseling, and they can use this knowledge to help students get their applications noticed.
To manage the time-consuming process of multiple college applications. Most college admissions consultants can help a student organize their applications and deadlines and ensure that all required materials are submitted according to the college admissions calendar.
To receive top-tier admissions support and guidance throughout the college admissions process, which can be stressful and emotionally taxing. A college advisor can encourage many high school students and help them stay focused and motivated.
College Admissions Consultants Reviews: Top 5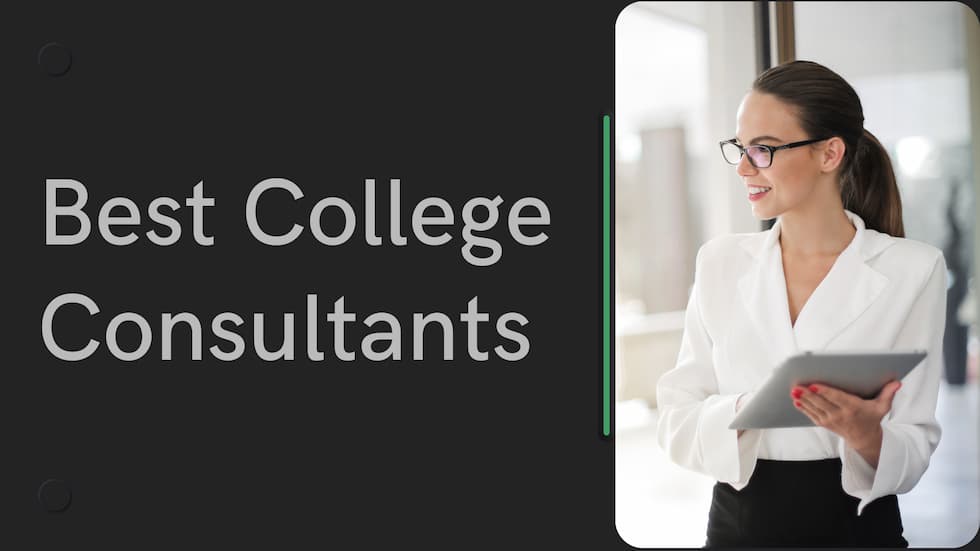 Below are some of the top college consulting services reviews we have shared with our readers.
Admissionado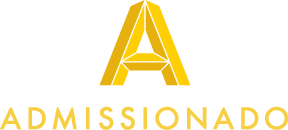 You get an expert team behind you. This includes ivy-league essay writers and editors.
The best college application consultants.
Their staff is known to be informative.
They offer free consultations as well.
Their complete college admissions courses can be expensive.
In terms of educational services, you only get help from MBAs.
Admissionado is a college admissions consulting firm that offers personalized services to high school students and their families. They provide expert guidance throughout the application process, from choosing the right colleges to crafting compelling college essay papers and preparing for interviews.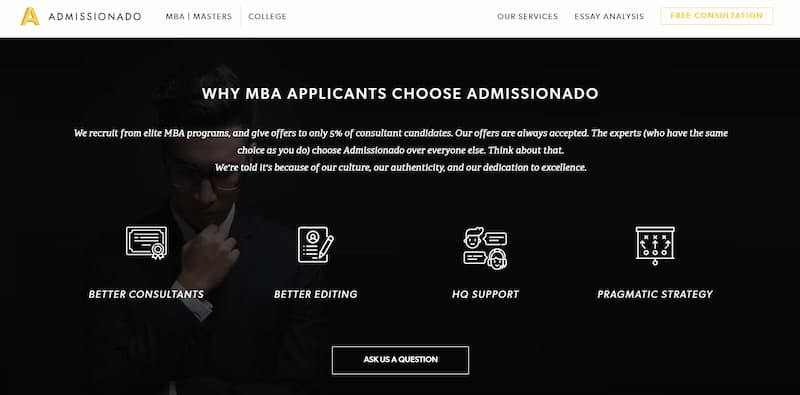 One of the notable features of Admissionado is its team of experienced consultants, who are graduates of top universities such as Harvard, Stanford, and MIT. They have a thorough understanding of the admissions process and can help students achieve academic goals in a highly competitive applicant pool.
Reputation
Admissionado has received high marks from customers on platforms such as Trustpilot and Yelp. They are widely regarded as a trustworthy and effective college consulting firm.
Pricing
Admissionado offers several packages for their services, including a comprehensive package that covers all aspects of the admissions process, from essay editing to interview preparation. The pricing for their packages is on the higher end of the spectrum, ranging from $1,999 to $7,999, depending on the level of financial aid and expertise required.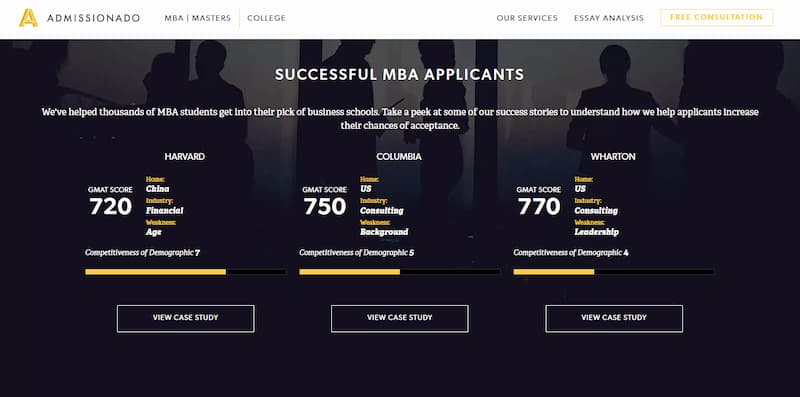 While the pricing may be steep, many customers have found the value for money to be excellent, as Admissionado provides a high level of personalized attention and expertise throughout the entire process. In addition, they offer a satisfaction guarantee, which provides customers with a full refund if they are not satisfied with their services and final test scores.
PrepScholar

They offer thorough prep courses. This includes classes for the SAT, PSAT, ACT, GRE, GMAT, and TOEFL.
Their international student guidance is in-depth, including post-application advice, extracurricular activities, and deadline management.
Whether you're an international student or not, you'll be getting personal advice from an admissions consultant who's worked in the best universities.
Their prices for their finest admissions consultants may be high.
PrepScholar is a college admissions consulting service that guides students who are applying to colleges and universities.
Reputation
PrepScholar's college admissions consulting service offers a variety of features to help students achieve the top result. They will get personalized guidance from admissions experts, essay editing and review, assistance with extracurricular activities or summer programs, and test preparation. PrepScholar also provides students with access to a database of college profiles and admissions statistics to help them choose the right schools.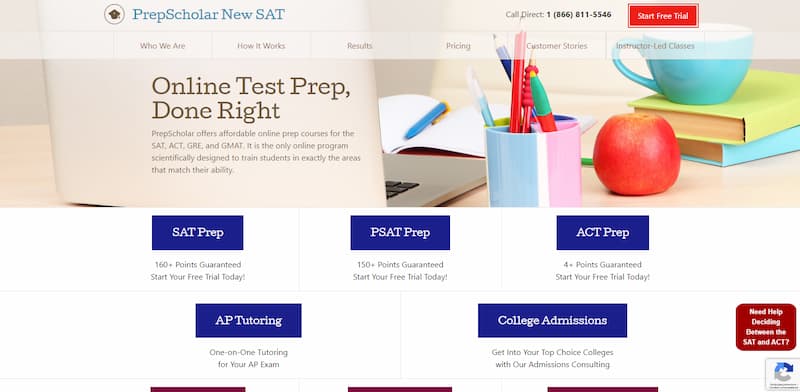 The service uses a proprietary algorithm to analyze a student's academic record, test scores, and extracurricular activities and recommends schools that match their interests and abilities. This data-driven approach is aimed at aspiring college students and helps them make more informed decisions about where to apply.
Experts
PrepScholar's team of admissions consultants includes former admissions officers from top universities such as Harvard, Yale, and Stanford. These experts have firsthand experience in the admissions process and can provide students with valuable insights and guidance.
Packages and pricing
PrepScholar offers a range of services for students preparing for college admissions tests such as the SAT, ACT, GRE, and GMAT. The pricing for these services varies depending on the level of support and features that students require.
For SAT and ACT test prep, PrepScholar offers a range of packages designed to meet the needs of different students. The prices for these packages are as follows:


Complete SAT Online Prep - $397


PrepScholar Classes - $895


Complete + Tutoring - $995+


Complete Premium - $577


Dual SAT+ACT - $597


Overall, PrepScholar's prices are competitive with other test prep services on the market. While the cost may be a barrier for some students, the personalized support and high-quality materials provided by the service make it a valuable investment for those who don't need financial aid.

They have a fantastic team, which is why they have a 96% student satisfaction rate; you can see how their customers are happy with the PrepScholar reviews they left on our website. Let's take a look at the pros and cons below.
Likes and downsides
One thing that we like about PrepScholar is the personalized guidance and support provided by the service. The top college admission consultants are highly knowledgeable and experienced, and they work closely with students to help them achieve their academic and personal goals and improve their test scores. However, the service is quite expensive, and it may not be affordable for all families. Additionally, some students may prefer a more hands-on approach to tutoring services, which PrepScholar may not be able to provide.
Online rating
PrepScholar has a strong online reputation and is highly rated by students and parents. The service has received positive reviews on sites such as Trustpilot and Reddit, with many users praising the personalized guidance and helpful resources provided by their graduate programs.
Prep Expert

You can request a free consultation for undergraduate admissions.
They offer free ACT or SAT classes in all packages.
Their prices are excellent and affordable without any financial aid.
They offer a range of flexible payment plans.
They don't have the largest consultancy team.
The majority of their customers are happy with their services, and you can see that in PrepExpert reviews on our website.
As their name suggests, you'll be working with experts only. Prep Expert is an admissions consultancy agency that helps students apply for all sorts of graduate and high school degrees.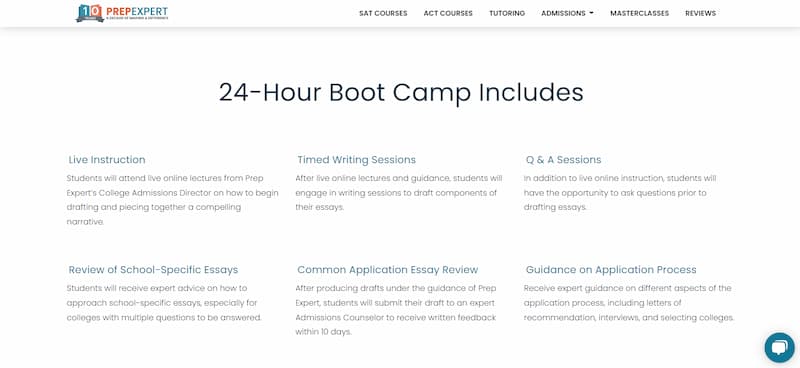 Prep Expert is a college admissions consulting service that provides personalized guidance to students who are planning to apply to college. Their services are designed to help students maximize their chances of getting into the best possible high school and pursuing their academic and career goals.
One of the standout features of Prep Expert is its team of experts, with each college admissions consultant worth the money spent. They undergo extensive college coach training to ensure that they are up-to-date with the latest trends and best practices in high school admissions.
Pricing
One of their most popular courses is the 6-Week Flagship program, which provides complete SAT and ACT prep for students seeking maximum score improvement. This course is offered in a live online format with a top 1% instructor and comes with a 200-Point Score Improvement Guarantee℠. The course is 60 hours long and costs $999, which works out to $16 per hour of instruction.

Prep Expert offers the 8-Week Capstone program for those that strive for the top scores. This course is taught by Perfect Score Instructors and also comes with a 200-Point Score Improvement Guarantee℠. The course is 85 hours long and costs $1499, or $17 per hour of instruction.
While Prep Expert's courses may be pricier than some other test prep options, they offer top-notch instructors, comprehensive materials, and score improvement guarantees.
Reputation
In terms of online reputation, Prep Expert has received high ratings and positive reviews from customers on popular review sites such as Trustpilot and Yelp. Customers have praised the company's personalized approach, knowledgeable consultants, and effective results.
Stacy Blackman Consulting

The agency is straightforward to work with. They've even won the Spectrum award for their superb customer service.
When we said that you'd be working with experts, we meant it. The agency has admissions consultants from the top M7 programs in the country.
They offer free consultations as well.
Their team of experts has more expertise in MBA admission consulting and GMAT or GRE prep.
Stacy Blackman Consulting offers a variety of admissions consulting services tailored to each student's individual needs. Their team of experienced consultants assists with every step of the application process, from researching high schools and completing applications to writing college essays and preparing for interviews. They also offer personalized advice on choosing the right classes, activities, internships, and extracurriculars that will give you an edge when it comes time to apply.

Pros:


Experienced consultants with knowledge of the most competitive schools


Insightful online resources that offer helpful tips on how to craft a successful application


Comprehensive program tailored to each student's individual needs


Personalized approach that guides each student through the entire admissions process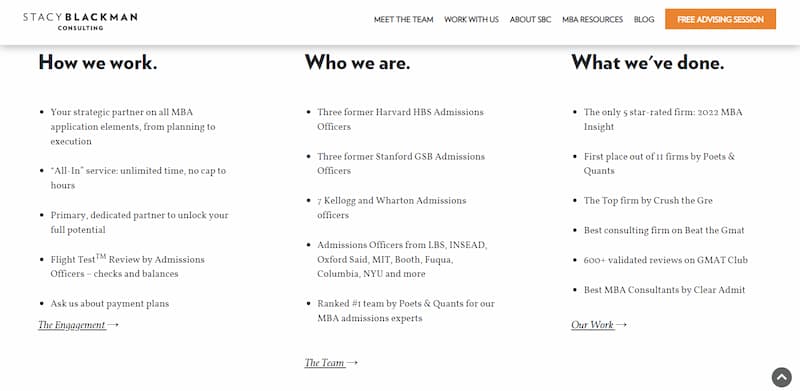 Cons:


More costly than other college admissions consulting services


Not all applicants may benefit from a consultant as much as others


Can't guarantee admission into any specific high school


Veritas Prep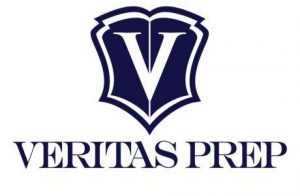 Veritas Prep has been in the game since 2002. The agency boasts of humble beginnings, saying they started with savings and no investments. They offer expert advice for admissions as well as MBA programs. The best thing about them is that they provide thorough prep, hence their name.


Pros:
They offer excellent prep for colleges and universities, including GMAT, ACT, SAT tutoring, and free resources.
They offer admissions advice for higher schoolers and students in the 7th and 8th grades.
They offer free profile evaluations.
Cons:
Their undergraduate admissions consultancy team is not the largest.
What We Like?
There are a lot of things we like about Veritas Prep as a college admissions consulting service; however, here are just a few of our favorite things:
Their team of experts has a proven track record of helping students get into top colleges.
They offer mock interviews, so you can feel prepared and confident going into your real interview.
 What Are The Downsides? 
Of course, nothing is perfect; there are also a few downsides to consider before hiring Veritas Prep as your college admissions consultant:
While most students who have used their services say they're happy with the results, there are always going to be some people who are unhappy with any service they receive (no matter how good it is).
Experts
At Veritas Prep, all of their admissions consultants are either current or former admission officers from highly selective colleges like Stanford University, Harvard University, and Princeton University. In other words, these are people who know exactly what colleges are looking for in an applicant and can help you gain admission.
 Price/Value for Money
The average cost of hiring a consultant is $9000; however, this price can range anywhere from $5000 to $20000 depending on the individual consultant and the services they offer.
At Veritas Prep, prices start at $1195 for their hourly consultation package and go up to $5995 for their comprehensive package, which includes everything from essay editing to interview prep to unlimited access to an online database of high schools.
Online Rating/Reputation
Let's take a look at some college admission consultants reviews from students who have used admissions consultants. On the popular website IvyWise, Veritas Prep has 4.8 out of 5 stars based on over 500 reviews. Students praise the company for its "amazing results," "wonderful support," and "compassionate" admissions consultants.
One student says, "I am so grateful I found Veritas Prep! They not only helped me get into my dream school but made the process so much less stressful." Another writes, "Veritas Prep was amazing throughout my entire test prep… I couldn't have done it without them!"
Veritas Prep's full review is on its way, until then, you can check our AdmissionSight review!

Veritas Prep's full review is on its way, until then, you can check our AdmissionSight review!
FAQ
What is a College Admissions Consultant?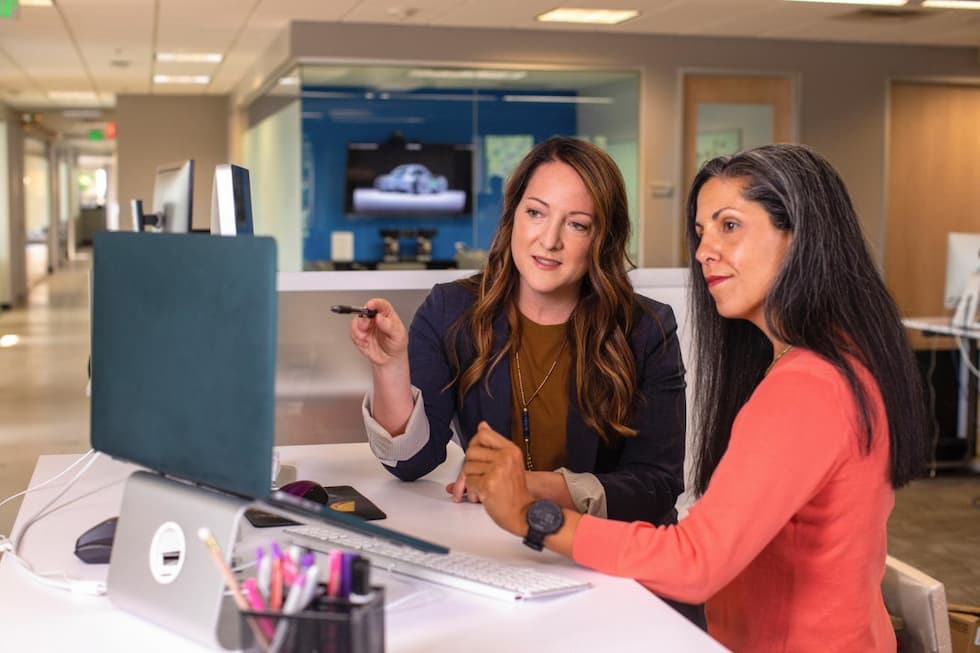 Why is a college coach important? If you are a student who wants to make the right life choices, you can consult an admission consultant, and you can start by researching the best schools for consulting. Take note that people with a college degree can earn more, which is the common pathway to a better career opportunity.
The admissions consultant's job is to scrutinize the students' strengths and recommend schools and programs to help them use their passions and talents more.
Furthermore, they will lead the students to achieve their goals when it comes to the application process. Being one of the college admissions coaches is worthy, indeed, to help people have a brighter future ahead.
Besides, a college admissions coach may support the students in preparing for the interview, arranging personal statements, and finishing applications.
Hence, every college or university needs to have college admission consulting services. They perform many tasks apart from helping students decide which college or university they should attend.
Read more about who a college consultant is in our latest article here.
Why Should I Hire a College Admissions Consultant?
Hiring an admissions consultant is imperative these days. While high school graduates may have good jobs, college graduates may fare better. Moreover, college graduates may enjoy job security, satisfaction, and high-quality benefits.
Here you can find more information about why you should hire college consultants.
It is best to compare admissions before hiring an independent high school consultant. An independent college admissions coach can give your child the time they need immediate advice about school.
Why Do You Need to Take Into Account Our Reviews?
EduReviewer's website appearance is clean and easy to navigate. So, reading reviews is not a problem. It would help if you found a top-tier consulting firm to help you get into a top-notch school. Read the "About Us" section to learn more about them and their services.
College is a key investment, and the process for admission has become significantly challenging without financial aid and consulting. Hence, as a student, you shouldn't wholly rely on admissions consultants. Instead, you have to help yourself by studying harder, specifically for an SAT or Scholastic Aptitude Test.
See all the college coach reviews on the EduReviewer website if you need college admissions consultants. Take a look at the firms that offer SAT practice tests, too.
How Do You Evaluate the Top College Admissions Consultants?
How have we ranked the college admissions consultants? Millions of students from all over the world take the SAT each year. It is a step on their road to high school.
Given that reason, you need to consider the service of the college consultants as they can help you apply to colleges. If you are a student taking the SAT or an admission consultant whose main task is providing strategy sessions related to SAT scores, you must read reviews on EduReviewer's website.
They have used the best method to review each website that offers SAT and college admissions assistance reviews. Fortunately, SAT programs are now within your reach. You can have them with just a few clicks.
And EduReviewer has closely reviewed them according to the following:
Price: When it comes to pricing, we have thoroughly reviewed each website to give you only the best. Note that a higher price doesn't mean you will always be getting higher quality top college counseling services.
Quality: We have identified the program's quality based on all the feedback they have received from the clients that have used the top college counseling services.
Mobile App and Website Usability: Everything is online now. However, not all people have a laptop or PC at home. Gladly, their program can be accessed using a mobile app so that you can use your smartphone or tablet. And you can check the reviews about the finest college admissions counselors without a problem.
Customer Service/Support: If you have any concerns with your SAT program, don't worry. We have compiled the best SAT programs that offer A-OK customer service/support.
Guarantees: Not all programs you can find online can guarantee to give you a full refund if you are not happy with their product or service. But EduReviewer has gathered the legitimate SAT programs that offer a full refund if you don't get the score they have promised.
In this guide, we compare and review various consultants and their costs. So, check out if you are interested in how much these services can cost.
How to Check If a College Counselor Is Effective
If you are a student, you must find ways to pass the SAT, and you can make it happen with the help of a college admissions consultant. They can help you get into college admission rankings with flying colors.
However, how would you know if they can be of help to you?
You need to do research or ask family or close friends for recommendations regarding the college admissions process. Examine the college admissions assistance review to help you with your decision-making.
Moreover, you can do an interview. Doing it will let you know if they are the perfect candidate instantly. Use search engines like Google, Bing, and DuckDuckGo to search for the top college admissions counselor in your area.
Tips on Finding the Best College Admissions Consulting Services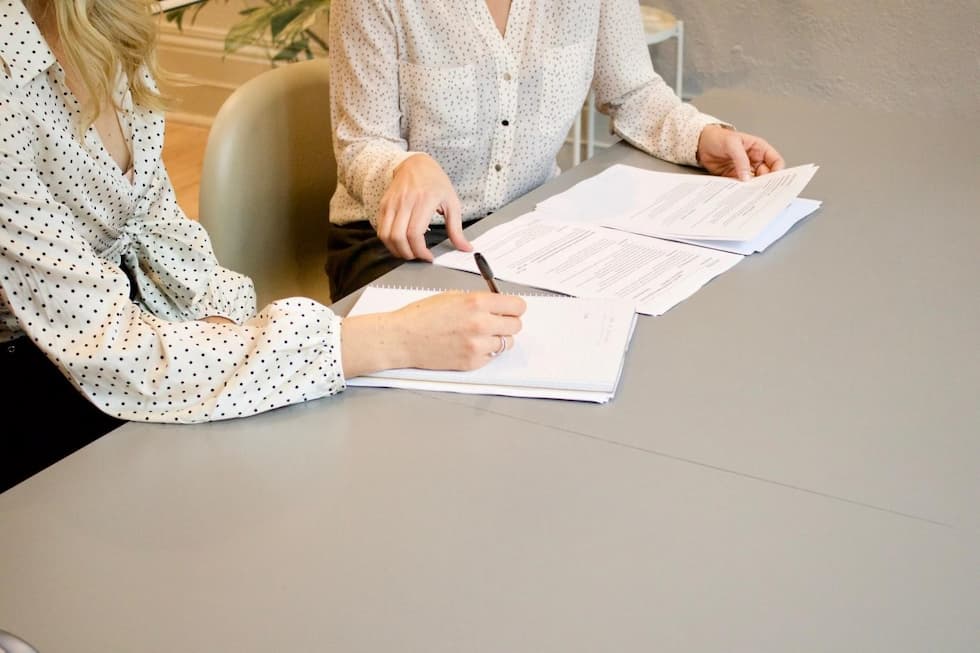 To get the college admissions consultants you need, you must make time for it. Research or ask people who are close to you for suggestions.
However, the best way is to do online research and deal with the finest college admissions consultant company.
First, ask how many of their students were accepted to the school of their choice, then you may ask about college prep consulting services they have offered in the past and currently offer. Don't forget to inquire about the feedback of their students, too.
How to Choose the Best College Admissions Consultant?
When choosing a college admissions consultant, it is normal to have over 5 candidates on your list. And perhaps, you did it by doing college consulting services research online. To narrow down your choices, you need to do an interview.
Then, you have to ask for their credentials, too. Then, make a side-by-side comparison, which is how you can choose the top college admissions consultant.
What is the Best College Admissions Consultant to Hire?
Many college admissions consulting firms offer services to schools and families. And you may feel quite overwhelmed about it.
However, it will be a walk in the park if you check out the top college counselors online. See that you review each to see if it is the perfect match for your needs.
When is the Best Time to Use College Admissions Consultant Services?

The best time to use the top college consulting services is to go to college soon. Make sure you learn about the college admissions process to receive the assistance you need for your college application.
Or, if you are a school owner looking for a college admissions consultant, you have to do it immediately to offer their services to your students.
How Do You Know Which Company Has The Best College Admissions Consultants?
To know which company has the best college admissions consultants, review websites like EduReviewer are here. They have made a list of the best college admissions consultants that can give quality services based on pricing, guarantee, and so on.
Additionally, they have made the college admissions rankings easy for you. All you have to do is to visit the website.
Would You Pay for an Online College Admissions Consultant?
You better pay for an online college admissions consultant to secure a future. They are worth every penny as they will make sure to provide all the help you need.
Also, it is one of the main reasons you need time for college admission counseling services. They assist students in connecting with the right schools and programs to get the most out of the college experience.
Conclusion: Are College Consultants Worth It?
Having an education is the answer to having a happy and successful life in the future. And it is something that can't be taken away from you. That is why, if you are a student who needs a clear direction on which path to take, hire an admissions consultant later.
Explore different search engines, and check out college admissions counseling services. It will help with all of your educational needs.