Your executive resume is your presentation card, which will define if you have the right profile for a job. So, it needs to be outstanding and show your true skills and abilities. If you haven't found a way to write one on your own, to achieve its executive resume writing service will help you out.
Read our best online resume writing services reviews to find out which companies offer the best results.
Why Should You Consider our Executive Resume Writers Reviews?
Our executive resume writing service reviews are the best tool you have to find the online executive resume writing service you need. That is why we worry about doing reviews with outstanding quality and the right information.
To evaluate the different options appropriately, we have developed a method to assess the most important aspects of service. These are the criteria we use to do our resume writing service reviews.
A good company offers fair prices. Higher prices aren't always a good sign since they don't guarantee higher quality. We always pay special attention to the executive resume writing services cost.
Quality. This is a paramount aspect, of course. The service delivery results must be impeccable and can be checked by taking a close look at previous clients' feedback.
Mobile App and Website Usability. The services which offer mobile apps for smartphones and tablets are much more versatile. It is also vital to see if the website is user-friendly.
Customer Support Service. You can learn a lot from a company by looking at how they treat their clients.
When a writing service offers guarantees, it means that they are very sure of the quality of the service they offer.
Best Executive Resume Writing Service Reviews
We already told you about our method to assess writing services. Let us tell you now a little about the best executive resume writing services that, according to our reviews, have passed all the tests to be considered among the best companies available.
FindMyProfession.com

Unlimited revisions.
Direct contact with writers.
Resumes optimized for Applicant Tracking System.
Their pricing is very high, compared to the average costs for these services.
Top-rated executive resume writing services concur in the fact that they only have five stars reviews.
The Find My Profession
is an excellent example of this since there are few great companies with nothing but great reviews from previous clients.
They offer resumes compatible with Applicant Tracking System, a scheme that many recruiters use to find new talent. This feature represents bigger chances to be in the loop of employers.
This is a company that works with a big group of writers that correct each other. Meaning, one writer does the document, but others proofread and edit it to have the perspective of various professionals.
Find My Profession offers to its clients all the writer´s professional profiles. This way, you will be sure that the person working on your documents is not just another ghostwriter.
Also, clients will be able to contact their assigned writer directly. That way, the communication is more fluent. A downside is that their prices aren't low, oscillating between 695 USD and 895 USD.
Zip Job

Great prices.
They hire professional resume writers for executives.
Their resumes are optimized for Applicant Tracking System.
They don't offer discounts.
There are a few bad reviews about their service.
This company is not as known as others we have reviewed, but it has some interesting features worth mentioning. The first one is that the hiring process is straightforward. You have to go to their website, provide your information by filling out the form and upload your current resume.
Then, you will have a writer assigned to you, with whom you can talk directly to indicate any special requests you have. This writer will edit your documents to optimize them for the Applicant Tracking System.
After the documents are ready, you have to download and use them at your will. The company guarantees that you will start receiving invitations to interviews in the first 60 days after you start using it.
In case you don't get any interviews,
Zip Job
will rewrite your CV for free. Zip Job is one of the best executive resume cover letter writing services out there.
ResumeWriters.com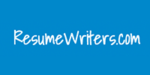 Each client receives tailored attention.
They have the most experienced workers.
Prices are higher than the average.
This is a company with great prestige due to its 20 years experience in the market. It is well known for offering one-on-one consultations, so they don't just help you write your documents but also enhance them and make the best of your skills and work experience.
It gives clients the possibility of communicating directly with the writer assigned to their project. Also, they have a fast delivery option; the standard delivering time is 72 hours, but you can ask for a first draft within 24 hours!
Resume Writers
offer many kinds of services, like a student, executive, and professional resume. They even offer orientation for people interested in doing a career change. The cheapest service cost 169.95 USD and includes a resume, a cover letter, and if you choose to, an update of your LinkedIn profile. Other more complex documents can cost up to 299.95 USD.
CraftResumes.com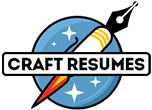 Great online support.
Offers 24 hours delivering.
The website has a blog with tips and advice for their clients.
It offers a small range of services.
Clients can only communicate with their assigned writers through the website.
During these executive CV writing service reviews, we found that the company Craft Resumes is one of the few that guarantees 98 % satisfaction and a 40% increase in visibility since they work the resumes with optimization for the Applicant Tracking System. This is a great feature that makes clients feel safe with the results.
Even though the company uses a certain format to improve visibility, each CV is tailored to the customer and done following his desires regarding the image he wants to project.
Craft Resumes is one of the companies that offer services affordable to anyone. They deliver in 24 hours at the client's request for a slightly higher cost, but with longer deadlines, the cost reduces.
Also, they offer multiple revisions, and the assigned writer commits to work on your documents until they are fully done. The cheapest service, including a resume, cover letter, and an adjustment to the LinkedIn profile, costs 129.99 USD.
Resumeble.com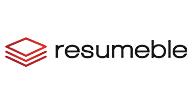 They also offer career advice services.
Some of the best prices in the market.
It is a relatively new company, so they don't have much experience.
If you are looking for one of the most affordable executive resume writing services, then Resumeble is the right choice for you. This is a recently funded company that has taken a lot of attention from customers in a short time, maybe because they have very competitive prices and deliver good results in just a couple of days.
They have several packages for different budgets. The cheapest one is the Entry plan, which costs 99.99 USD and is recommended for recent graduates from college who do not have much work experience yet.
The second plan is the Career Pro, which costs 129.99 USD and is intended for mid-level professionals.
The third plan is the Professional, with a cost of 199.99, it is the most popular in the company. The Premium plan costs 249.99 USD and includes a program for career orientation.
ResumeWritingService.biz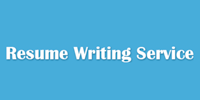 They have low prices.
It offers a guarantee of a refund.
They have limited payment options.
Their writers' professional profiles aren't published on the website.
Resume Writing Service has some years in the field and is well known for offering a wide variety of writing services. Their writer not just writes your documents, but they also can edit and proofread versions of it that you wrote yourself.
Also, they can write cover letters and improve your LinkedIn profile. This is a great service since, currently, most job applications are made through online platforms. Besides, they give support for a career with coaching, referrals, and yearly updates.
This company works only with professional writers who are experts in their fields. The cheapest services cost from 96 USD to 104 USD include a resume and a cover letter, a pretty good price if you consider the average range of prices for these services.
They have an on-time delivery guarantee and offer refunds in case they can´t comply with it. Clients can check the writers writing quality in the samples available on the website.
ResumeSpice.com

24/7 customer support service.
They offer the best quality resumes.
Clients have direct communication with their writers.
ResumeSpice is a great company that offers the IT executive resume writing service and has more than 10 years of experience in the field. It has a team of more than 200 professional writers capable of writing every type of executive resume you might need.
They offer an interview guarantee during the first 60 days following the delivery of the first draft. They always comply with their deadlines and provide 24/7 customer support.
With this service, you can ask for special features in your documents, like linking your CV to your LinkedIn profile. Clients have the chance to work directly with the writer assigned to them, and their prices are very affordable.
449 USD is the base price for a resume and a cover letter, and the budget will be tailored according to the specific details you want in your resume.
Problems that You Might Face With
Writing an executive CV might sound like an easy job, considering that you already know your work experience and professional skills. But the reality is that there is a lot more about writing documents than just that.
You need to present your skills properly and address the aspects that will actually help you impress employers. It is all about the way you present yourself.
The problem is that few people really know how to do this presentation effectively. Is it frustrating for many because in the majority of the cases, they have all the skills necessary to do the job but don't really know how to show their abilities?
That's when the executive resume services come to save the day. In these services, you can find professional writers that will know exactly how to exhibit your skills in the best possible way.
Tips on Finding Executive Resume Writers
When it comes to enhancing your chances of getting a great job, there is no such thing as "too much information". Read these tips we give you so you can find the top executive resume services.
Look for reviews of previous customers: contrary to what many people believe, it is possible to learn from others' experiences. That is why it is recommendable to look for feedbacks that previous clients have left.
Read EduReviewer's reviews of these websites: ours are among the best executive resume writing service reviews, and we have reviewed almost every service in the field. So, we recommend you always take into consideration what we have to say about any writing service.
Check samples of the writer's previous work: this is a great way to see if the writer will achieve a profile that fits your expectations.
Top Executive Resume Writers: FAQ
We gave you a lot of information on choosing the top executive resume writer, but you might still have some doubts.
To help you be as clear as possible, let us tell you some more about what characterized the professional executive resume writing services.
How to find the best executive resume service?
You have to look for good service to ensure that your CV will be a complete success. To find the best options, you need to follow the tips we gave you and even pay attention to the criteria we use to do our reviews.
If you take those aspects into account, you will have more chances of finding a top-rated writing service.
Where to look for the best executive writing services?
The best alternative to find a great writing service is to search online. Thanks to technology, CV services have found the best platform to work across the world.
That way, they can offer you their service without you having to leave your house. So, the only place to find the best executive resume writers in America is your computer.
How to choose the best service for writing an executive resume?
To hire a writing service to do your executive resume is an important decision that should be taken with clarity. Mainly because to make the right choice, you need to meditate about several aspects.
The first recommendation is not to go for the first option you find. Look for various options, and study what each one of them offers. Also, take the prices into account. Some CV writing services fees are a little high, making sure you can fit them in your budget.
Which company is the best executive resume writing service?
To decide which company is the best of all is not as easy as you might think, mainly because there are too many good options and your decision will depend on two aspects: how good the service is and what kind of executive document you want. You can identify top services because they have a wider range of offers, good pricing, and great customer support.
Still, your experience with the company you choose will be very personal and particular. That is why, independently of what you need, the best way to choose the right option is to bet on a professional company with a great background.
What types of executive resumes are there?
What should you consider when choosing the best executive resume writer? An important aspect you need to consider when hiring professional resume services is to check the kind of writing you want. That is because each type of resume has a different profile. There are 4 main types:
According to dates, a Chronological executive resume organizes your work history, beginning with your first job and ending with the most recent job. This type of CV gives the employer a good perspective on your work experience.
A Functional resume should be focused specifically on your skills and not on your work history. It is a format recommended for new graduates that don't have much experience yet. So, you should hire the best graduate-level resume writing service if you want this.
A Combined executive resume is a mix of a chronological and functional CV. It should highlight both your skills and work experience.
A Targeted resume is intended to point out the specific skills you need for the position you want. For this kind of CV, you should find C Level executive resume writing services.
Conclusion
There are countless executive level resume writing services available for you out there, and many of them are great choices. Still, to have a perfect CV, you need the best options.
In our research and review, we have determined that the fittest options are FindMyProfession.com, ResumeWritingLab.com, and ResumeWriters.com. These three companies have quality writers and deliver great results to their clients.
Your professional future is on the line, so it is best if you invest time, money, and effort to give it a good start.